Kourtney Kardashian put on a public display of affection with long-term boyfriend Scott Disick as they enjoyed a family outing in Los Angeles.
The couple did a spot of shopping on Thursday (1 August) with their daughter Penelope, but their three-year-old son Mason didn't join them.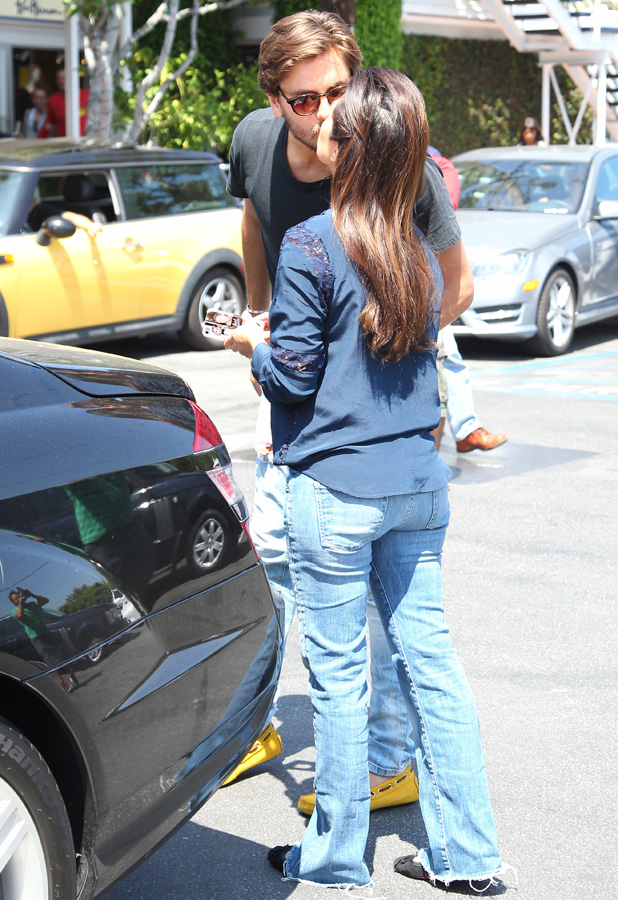 Kourtney enjoyed a spot of retail therapy as she headed to Barney's New York with one-year-old Penelope in a pram, and left the luxury department store with a huge shopping bag.
The 34-year-old, who showed off her golden tan from her
family holiday to Mexico last month,
looked chic in a fitted navy blue shirt and flared jeans.
She kept her glossy brunette hair slicked back.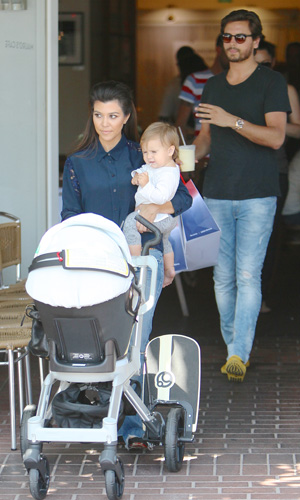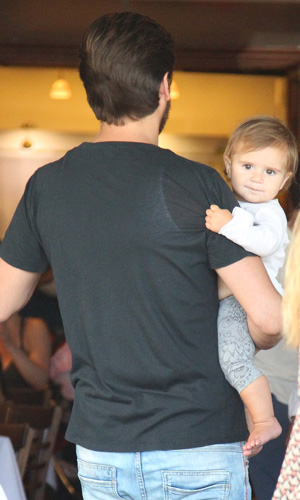 We were quite impressed with Kourtney's multi-tasking skills too, as she was pushing the pram, holding tons of bags and speaking on the phone! She later met up with Scott to stop off at clothes store Fred Segal in West Hollywood.
Scott, who joined them driving his Rolls Royce Convertible, looked casual in jeans, a black T-shirt and yellow loafers - probably to
match the colour of his car no doubt, which he spray painted in June.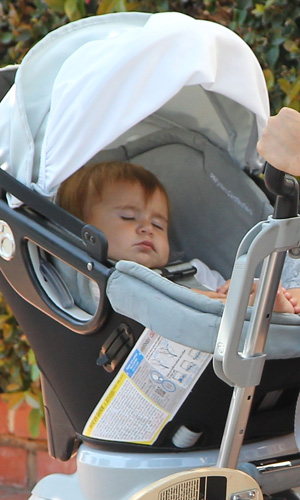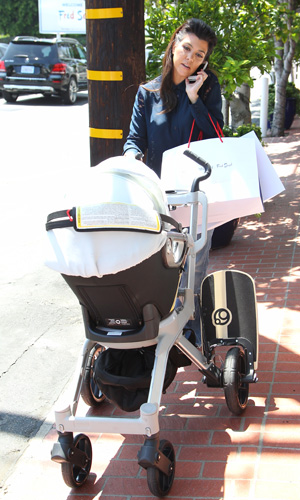 The doting parents took turns to hold Penelope, who was dressed for the weather in a white top and grey leggings.
But the shopping trip made the tot a little tired, as she took a nap in the pram while Kourtney and Scott ended their family outing.
The couple, who have been dating since 2006, shared a tender kiss before leaving in separate cars.
Mason Dash Disick's most stylish looks!
Copyright: WENN