There's always drama at the Kardashian house, which Kim proved this week by posting a video of her mum Kris Jenner on the hunt for an intruder at their home.
Kim, 32, has been keeping an ultra low profile since giving birth to daughter North, but that hasn't stopped her from updating her fans every now and then with what she's getting up to.
On Monday (29 July), it was all go at the Kardashian household in LA, as Kim claimed that a rogue paparazzo had broken into their gated community in hopes of catching a glimpse of the family and they were forced to call the police.
Jul 29, 2013 | #Trespassing #GatedCommunityBreakIn #Dangerous #CopsCalled #WOW by KimKardashian on Keek.com
She soon uploaded a Keek video so that her followers could watch the action unfold as it had happened, with momager Kris attempting to run after the intruder and track him down.
In the video, Kim can be heard saying: "Ok, there is a paparazzi that snuck into our gated community", while Kris is seen dressed in a black tracksuit and heading outside in hot pursuit.
The curvaceous first-time-mum then passes her phone to someone called Julian and says: "... take my phone because I don't want to go outside."
Julian proceeds to run after 56-year-old Kris, filming her rummaging through the bushes and trying to find the photographer on their property.
Soon after, Kim tweeted the short video clip with the caption: "#Trespassing #GatedCommunityBreakIn #Dangerous #CopsCalled #WOW"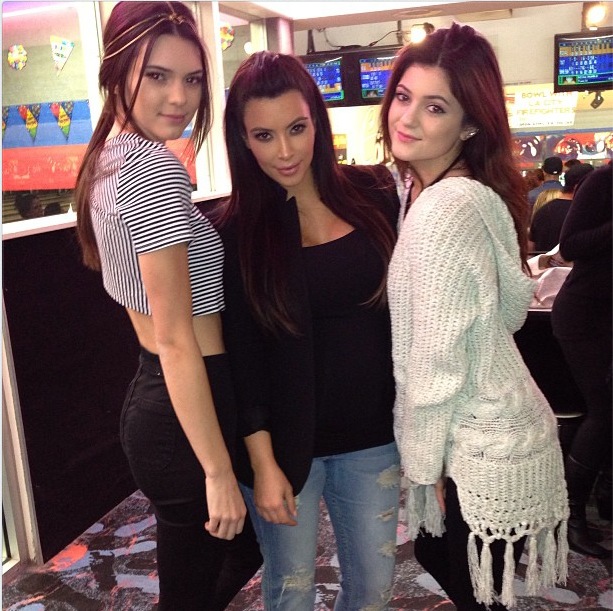 The reality TV star has yet to be seen in public after she and boyfriend Kanye West welcomed baby North into the world on 15 June, leading many to assume that she is working on an impressive post pregnancy figure to unveil.
However, it has also been reported that Kim is planning on making her comeback at little sister Kylie Jenner's 16th birthday party next month.
Earlier this month Kris joked that Kim and baby North might make their first appearance on her newly launched talk show. She even
posed with a fake baby
and pretended it was her new grandchild!
Are you excited to see Kim again after the birth of North? Let us know in the comment box.
Check out Kim's pregnancy in pictures below.
Copyright: WENN Judy Eddy