Made In Chelsea's Ollie Locke could hardly contain his excitement after visiting the set of 90s sitcom Friends.
The model is currently enjoying a two-week trip around the States and made a special visit to the TV set of New York coffee shop Central Perk on Tuesday (30 July)!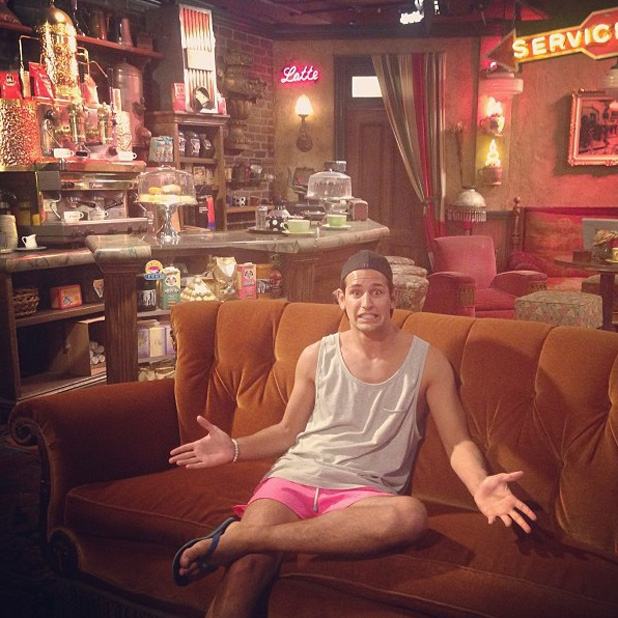 It was certainly a case of
MIC
meets
Friends
, as Ollie parked himself down in the most desirable seat in the place: the iconic orange sofa.
Fans of
Friends
would know that all six characters Ross, Rachel, Monica, Chandler, Phoebe and Joey would gather each week on the famous couch and drink to their heart's content, while being served by shop manager Gunther.
Friends
was set in Manhattan but filmed in Los Angeles, where the Central Perk set can still be seen.
While the characters' apartments were familiar settings, it was Central Perk that became the show's defining location. And Ollie's visit certainly brought back memories as the lamps, wall displays and table furniture were all visible.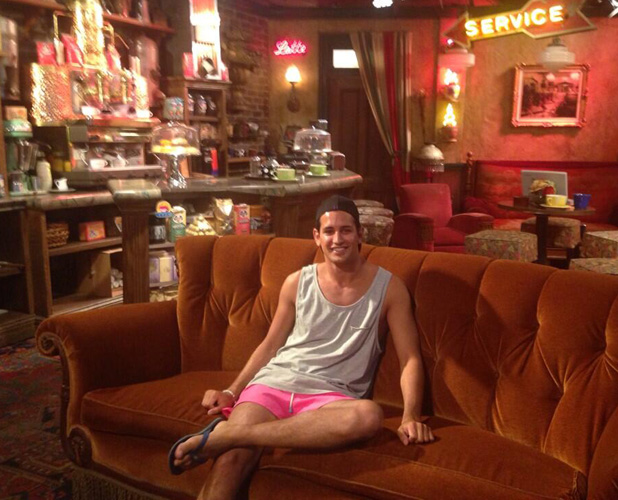 Ollie, who dressed casually in a grey vest and pink shorts, posted several photos to Twitter. He said: "I have NEVER been more excited in my life!!"
The-28-year-old is enjoying his tour of America with friend Oscar Ligenza, who made several appearances in
MIC
in the last series. Ollie, who kick-started his adventurous expedition in Vegas last week,
dined out with former flame Gabriella Ellis in Los Angeles on Monday (29 July).
Ollie's definitely making the most of his trip though, as he's heading to New York next week for even more fun!
TOWIE, Fearne Cotton, Kim Kardashian: yesterday's headlines in pictures
Copyright: ITV