N-Dubz member Fazer seems to have really taken to fatherhood, as he has shared a few candid snaps of himself playing with baby daughter Ava Rose.
The rapper and producer became a first-time parent earlier this year when his glamour model girlfriend Ashley Emma gave birth to Ava on 20 February, and he appears to be loving his new responsibilities.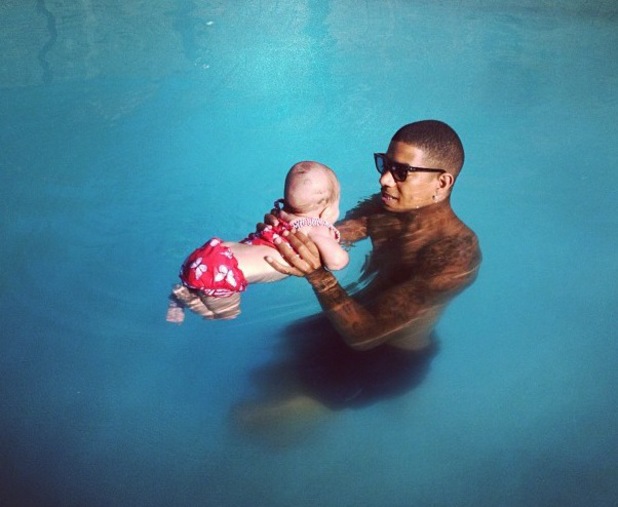 Keeping fans updated with the growth of their little girl, both
Fazer
(real name Richard Rawson) and Ashley have uploaded several pictures of Ava over the last few months, although they are careful to not reveal her face.
One of their most recent snaps shows Fazer going for a swim and taking adorable Ava with him.
The five-month-old can be seen wearing a miniature red two-piece with a cute butterfly print, while Fazer makes sure to hold on to her tightly in the water.
Ashley captioned the picture: "Had to post this tooo cute #daddy #daughter #love"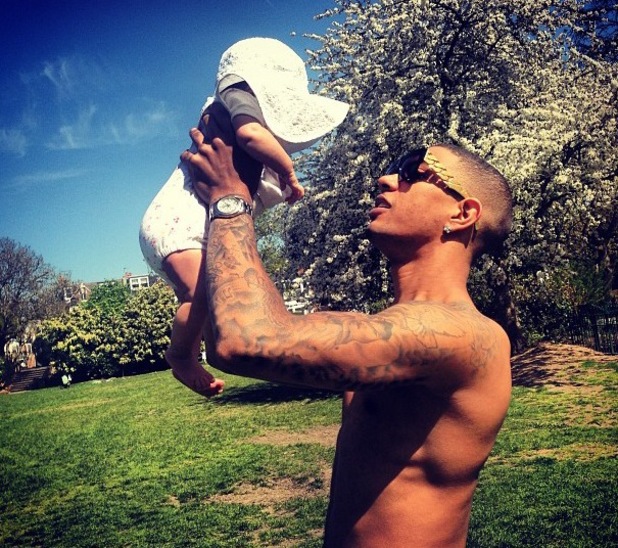 Another photo taken earlier this year sees Ava wearing a baby pink onesie and lying on her musician father's back, while a third snap shows Fazer holding the tiny tot up in the air during a sunny family day out.
It certainly looks like the N-Dubz rapper - who is now enjoying a flourishing solo career - is a hands on dad to his daughter and insists on spending quality time at home when he's not working hard in the studio.
And Fazer and Ashley are even gearing up for Ava's pending christening by hand decorating dozens of invitations themselves - complete with glitter and fancy writing!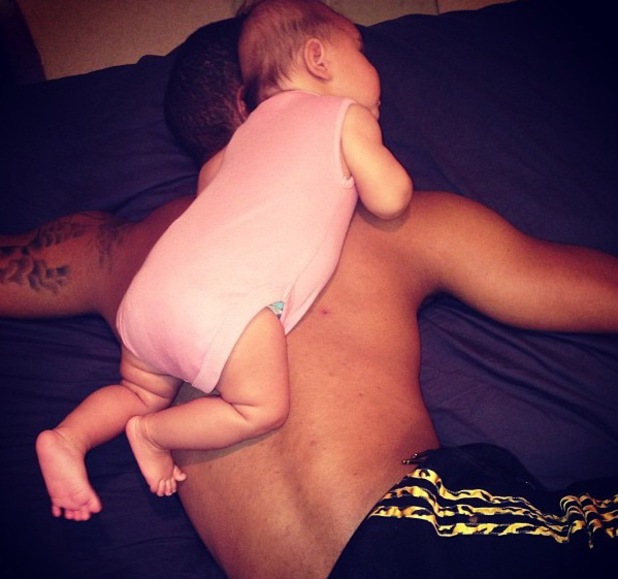 Pop star Fazer is currently on a break from recording music with his bandmates Tulisa and Dappy, although the trio did recently reunite for a catch-up in June.
Feisty songstress Tulisa - who coincidentally used to date Fazer -
uploaded a picture of herself sitting with the two boys
last month during an intimate catch up.
Do you want to see N Dubz back together again? Let us know in the comment box.
Watch Fazer's video for his single 'Killer' below.