Former Big Brother star Aisleyne Horgan-Wallace has spoken about how she saved a man's life after he began fitting and choking.
Aisleyne, 34, was out with her friend Sinead last night (31 July) when the unnamed man - who they didn't know - fell seriously ill.
The blonde star and Sinead were both terrified and thought he was going to die, but they jumped into action and helped him before paramedics arrived.
Shockingly, Aisleyne claims other bystanders simply "laughed" at the man as he lay on the floor.
Taking to Twitter today (31 July), Aisleyne told her followers: "Last night I helped saved a man's life while others just laughed at him!
"He was having the worst fit/ seizure I've ever witnessed & [was] choking, smashing his head against things, including my head.
"The poor guy had NO control of his senses, he'd wet himself, the sweat off his face was like nothing I've seen. Seriously scary scary stuff.... I though he was going to die, I held him up with my friend until the ambulance got there."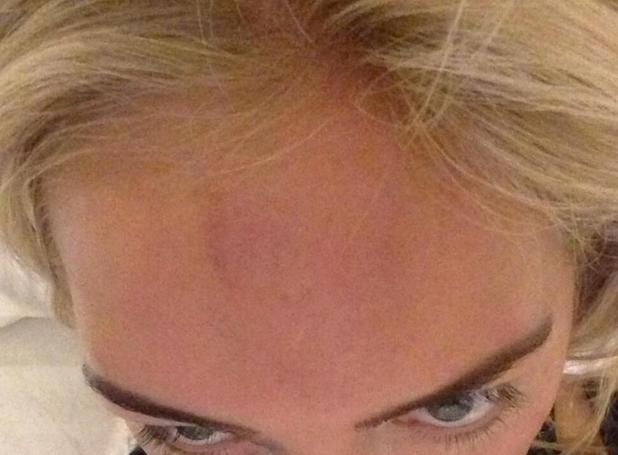 Aisleyne added: "It's made me realise how precious life is. It's not a joke guys. If u see someone in trouble, please don't be afraid to help!
"It was me and my friend @nadeybaby83 who helped the guy.... We are still shell-shocked xx"
Aisleyne also shared a photograph of a nasty bruise on her forehead. She commented: "My war wounds.... It was worth it, I hope he is ok today..."
Good for you, Aisleyne and Sinead.
Mollie King, Ferne McCann, Fearne Cotton: yesterday's top stories in pictures
Copyright: ITV