Lady Gaga has spoken out about her recent hip injury, revealing that her hip was actually broken, which is why she was forced to cut short her 'Born This Way' world tour.
Earlier this year, the eccentric singer cancelled her remaining tour dates following a successful ten-month run, after suffering from inflammation of the joints and a "labral tear of the right hip".
However, Gaga has now said that the injury was far more serious than anyone had realised and it could have even temporarily ended her career.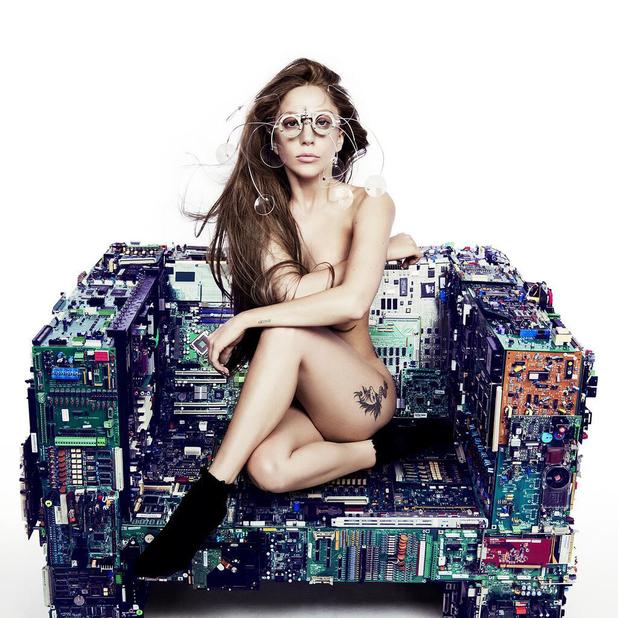 In an interview with
Women's Wear Daily,
she explained: "I had broken my hip. Nobody knew, and I haven't even told the fans yet. But when we got all the MRIs finished before I went to surgery there were giant craters, a hole in my hip the size of a quarter, and the cartilage was just hanging out the other side of my hip.
"The surgeon told me that if I had done another show I might have needed a full hip replacement. I would have been out at least a year, maybe longer."
During her recovery period over the past few months, Gaga used the time effectively and worked on her new album
ARTPOP
.
ARTPOP
is the superstar's third studio album and is set to be her first new musical offering since dropping
Born This Way
in 2011 - so no doubt her fans (also known as her "Little Monsters") are extra excited!
This week, Gaga
released the unusual artwork for her lead single from the record, titled 'Applause
, which sees her face smeared in yellow and blue face paint, and is apparently intended to show the singer's vulnerable side, which is often hidden from the public.
'Applause' is scheduled for release on 19 August and Gaga will perform the single at this year's MTV Video Music Awards in New York.
Are you a Lady Gaga fan? Let us know below!
Michelle Keegan, TOWIE, Rochelle Humes: yesterday's top headlines in pictures
Copyright: WENN Steve Searle