It feels like she's been on tour forever, but Rihanna is finally having a break now after wrapping the latest leg of her 'Diamonds' world tour this weekend.
The singer began her mammoth concert tour in March and has performed an astonishing 96 shows in total, including legs in North America, Europe, Africa and Asia.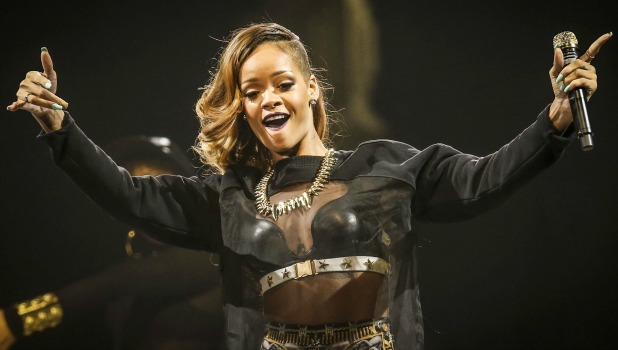 And RiRi can now take a well deserved break to unwind from her hectic lifestyle of globe trotting and gyrating on stage every night, as the tour reached its climax on Sunday (28 July) in Helsinki, Finland.
The Bajan songstress marked the bittersweet occasion by posting a heartfelt message to her fans - also known as her "Navy" - on Instagram, along with a photo of her wearing a Diamonds world tour jacket.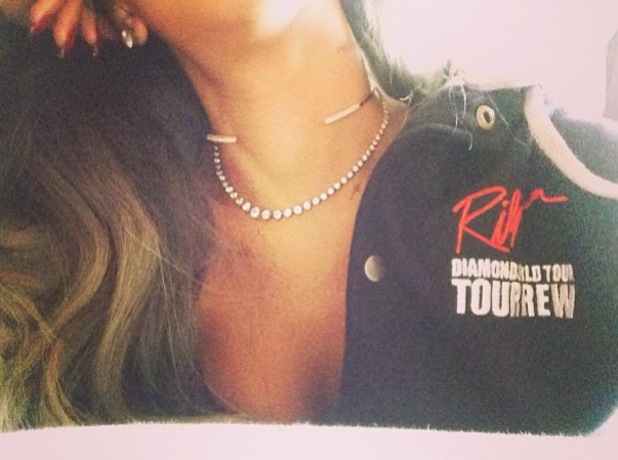 She wrote: "It's the last day of the #DIAMONDSWORLDTOUR Noooooooo!!! Here's where I start getting anxiety, I hate missing you, but I'm gonna miss you soooo much!! You are everything to me, truthfully! I'm so happy we rocked the ph*ck out, and sold out every ph*cking show!! Y'all are crazy!!! But that's why I love you!
"I thank you guys, every one of you, so much for making this yet another unforgettable experience!!! But most of all I thank God Almighty for putting each of you into my life! You make us, my band, my dancers, my entire #DWTCrew , so happy to continue doing and sharing what we love!!! WE WILL ALWAYS COME BACK!! Don't forget it! #NavyRdie #EUROPE #UK"
Rihanna
's fifth concert tour was launched to promote her chart-topping album,
Unapologetic
, and enjoyed huge success across the globe, reportedly grossing $50.1 million from the first 54 shows alone.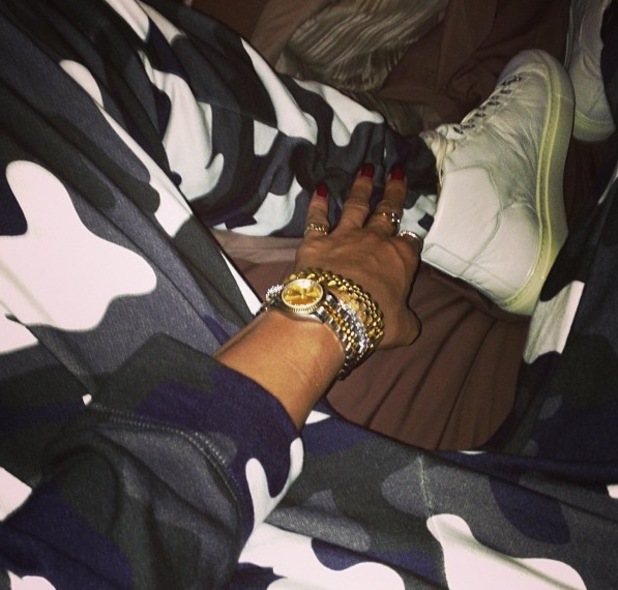 But although RiRi admitted to being anxious about her 'Diamonds' tour coming to an end, it sounds like she is also looking forward to a little bit of time off.
In the early hours of this morning (29 July), the pop star boarded her jet once again and implied that she was heading back to her native country of Barbados.
She posted a picture of herself dressed down in a camouflage outfit and trainers and wrote: "#TAKEOFF bed, pool, 420, ollie , here the ph*ck I come #homewardbound"
Nevertheless, somehow we don't think RiRi will be able to stay away from the stage for too long.
Did you see Rihanna on her 'Diamonds' world tour? Let us know below, as the best comment from across the website each week wins £50!
Rihanna's best bikini moments in pictures:
Copyright: WENN