Britney Spears' sons Sean Preston and Jayden James star in her 'Ooh La La' video taken from the new Smurfs movie so it's only right they walked the red carpet with her at the film's LA premiere last night.
The adorable boys looked thrilled to be walking the blue carpet at the Regency Village Theatre in Westwood, California with their famous mum on Sunday (28 July).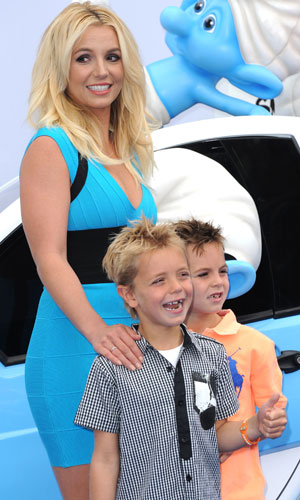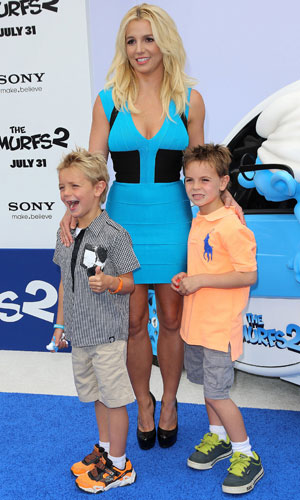 Before arriving, Britney told her millions of Twitter fans that Sean, 7, and Jayden, 6, could barely contain their excitement at the day ahead.
"Getting ready with my baby boys to head to the ‪#Smurfs2 Premiere. They are bouncing off the walls," she wrote.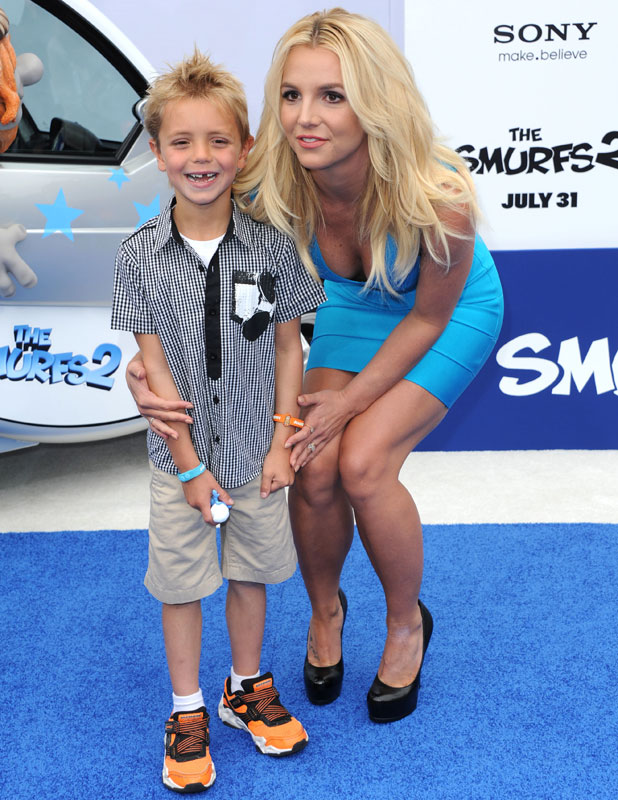 Sean and Jayden have a starring role in Britney's latest music video for the catchy 'Ooh La La', which features on the soundtrack for
The Smurfs 2
.
Britney has said her primary reason for recording 'Ooh La La' was because her boys are such fans of the little blue creatures.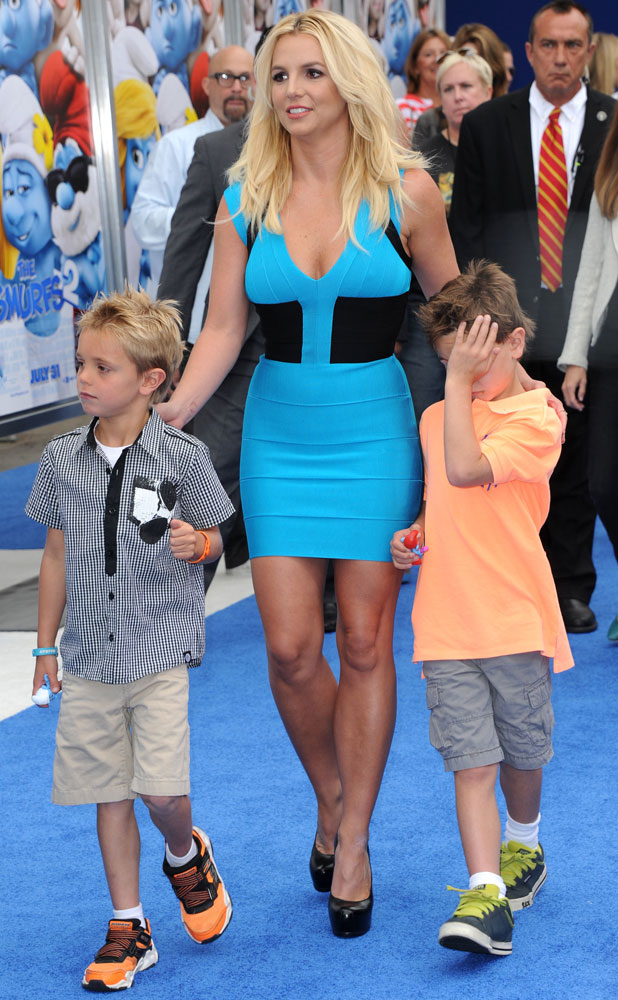 "The main reason why I did it was because my boys," she told Ryan Seacrest on his
KIIS-FM
radio show. "They're obsessed with the Smurfs. We've seen
The Smurfs
movie a million trillion times and they were told they could be in the video and all this cool stuff so that's the reason why I did it."
Watch Sean and Jayden's starring turn in 'Ooh La La' here:
"They were actually really really good on set," she continued. "They were acting and my oldest son was right on cue every time they would tell him to do something. They play themselves … [but when] we did on the actual shoot of the video I didn't see [them]. I was in hair and makeup, so later on I got to see what they actually did on camera and it was adorable."
We agree!
As for the movie, it seems both Sean and Jayden were big fans! Britney tweeted after the screening: "Awww! #Smurfs2 was super cute! The boys loved it."
Aside from Britney and her sons, the star-studded
Smurfs 2
red carpet yesterday also featured appearances from Katy Perry, Neil Patrick Harris and
Glee
's Jayma Jays.
The Smurfs 2
hits cinemas on 31 July.
Lucy Mecklenburgh, Michelle Keegan, Denise Van Outen: the weekend's top stories in pictures
Copyright: Twitter Lucy Mecklenburgh