Lady Gaga has returned to Twitter after months of silence to tease fans with a promo image for her new single.
And, typically for the outrageous singer, she's not wearing ANY clothes in the picture!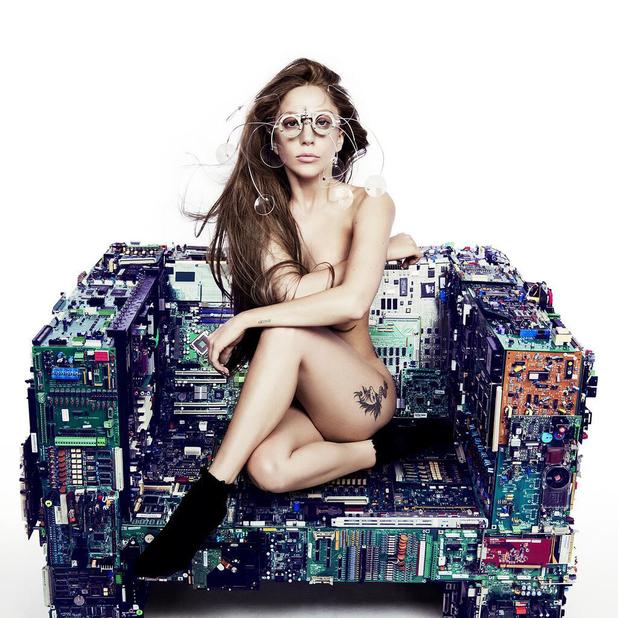 She is naked apart from her tattoo, an elaborate pair of ornate glasses and a pair of black boots...
The 'Poker Face' star unveiled the new promo image ahead of the release of her comeback single, which will be the first from her third album, ARTPOP.
Alongside the picture, she wrote: "1ST SINGLE FROM ARTPOP COMES AUG.19 #24DAYS."
The single is rumoured to be called 'Applause' and Lady Gaga will perform it at the 2013 MTV Video Music Awards in New York in August.
Lady Gaga had been taking a break from Twitter since February, but chose today (July 27) to return and share the picture with her fans who she calls her 'Little Monsters'.
This week, Katy Perry overtook Lady Gaga to become the most followed female on Twitter.
Are you excited about Lady Gaga's return? Tell us below!
Watch the video for Lady Gaga's 'Telephone' featuring Beyoncé below: