The Duke and Duchess of Cambridge, Prince William and Kate Middleton, have named their son George Alexander Louis.
The new parents announced their baby's name, which in full is His Royal Highness Prince George Of Cambridge, this afternoon (24 July).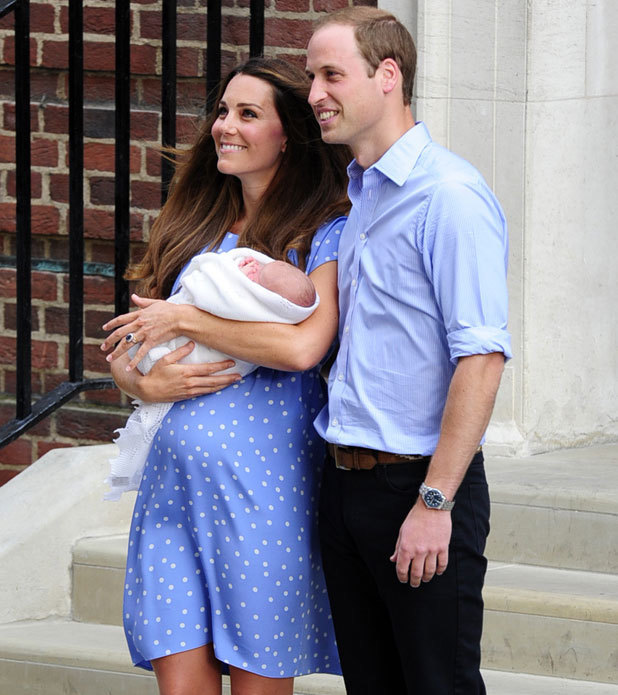 Yesterday,
the Duke and Duchess left St Mary's Hospital in Paddington, London
, with their bundle of joy, but when asked about his name, William replied: "We're still working on it!"
It has taken the couple 50 hours to decide what to call their baby boy.
George was the bookies favourite, as it honours the Queen's father. Reveal readers
also voted that Kate and William should call their son George
!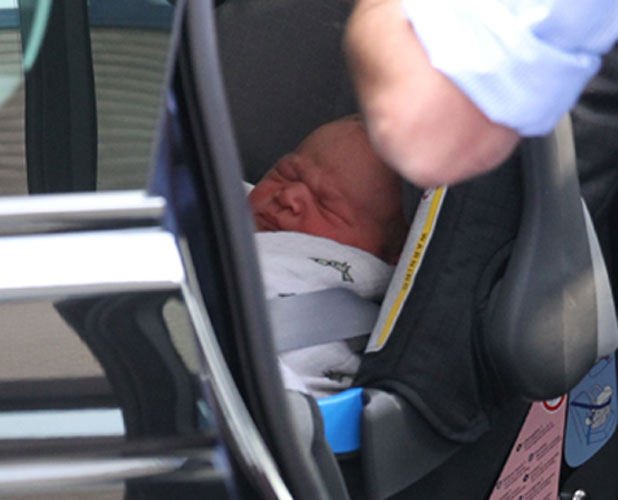 The Queen's middle name is the female version of Alexander - Alexandra - and Louis was also said to be a favourite of the Royal couple. Prince William's full name is William Arthur Philip Louis.
Kate gave birth to Prince George at St. Mary's Hospital at 4.24pm on Monday, 22 July, with Prince William by her side.
As well as Kate's parents visiting,
the little boy also met grandfather Prince Charles for the first time yesterday
, when he arrived around 5.30pm for a quick visit with wife Camilla.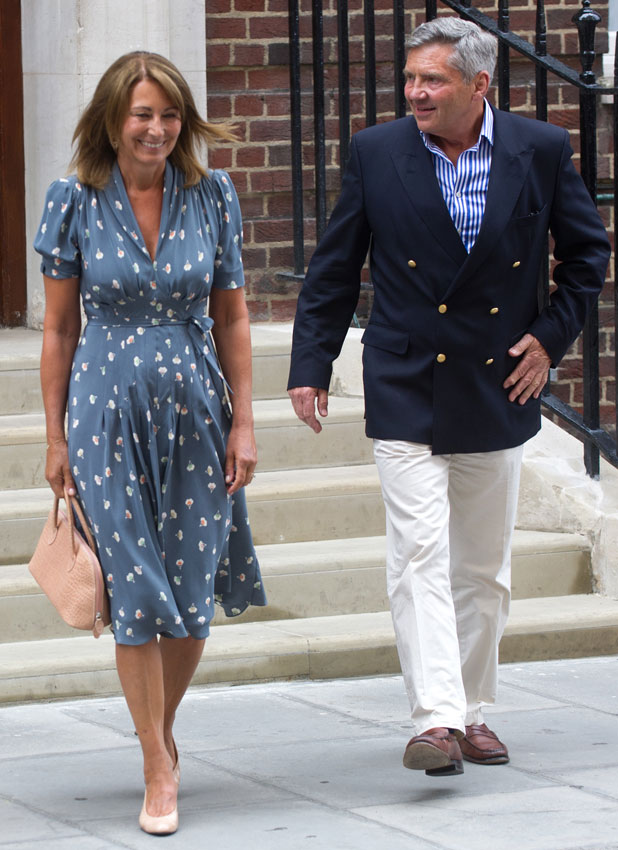 The world got its first glimpse at tiny George that evening when the royal couple left the hospital and posed for a traditional photograph on the steps.
Kate and William emerged from the hospital to the glare of cameras from around the world just after 7pm, as reporters from all across the globe scrambled to get that first look at the Prince of Cambridge.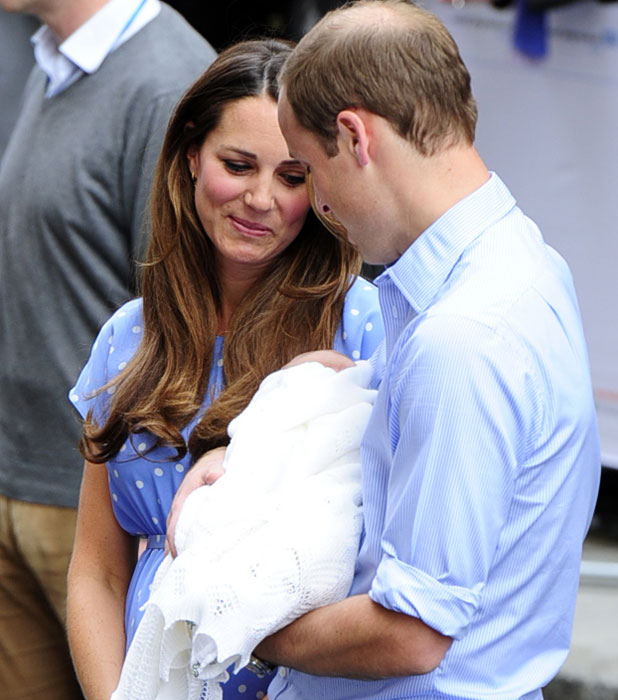 The Duke and Duchess posed for photographs and answered a few questions. They then retreated into the hospital to place their son in a carseat, as required by law, before emerging again. William then placed the baby's carseat safely in the car before driving his newborn child and wife home to Kensington Palace.
Earlier today,
Kate, William and George left Kensington Palace
and headed to the Middletons home in Berkshire.
Kate and William leave hospital with Prince George in pictures:
Copyright: WENN