Kate Middleton and Prince William have left Kensington Palace with their newborn son and are believed to now be at Kate's parents' home in Berkshire.
The Duke and Duchess of Cambridge were seen departing their central London home on Wednesday morning (24 July), following
visits from The Queen
and Prince Harry.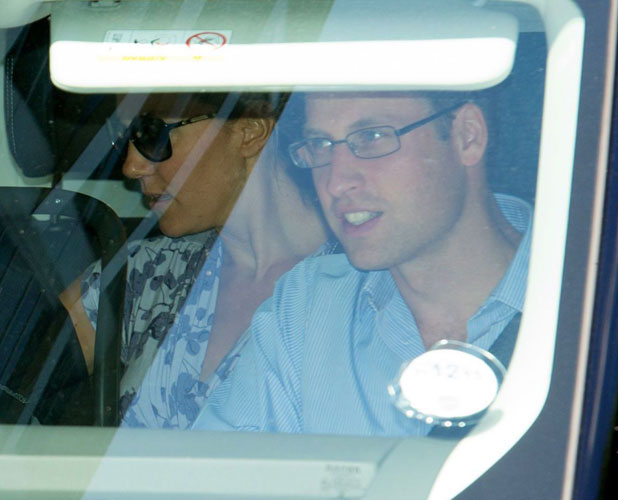 Kate was photographed in the back of a car wearing Givenchy sunglasses and sitting next to her newborn son, while Prince William was in the front passenger seat. Both smiled and waved at well-wishers outside the palace.
It's believed the new parents will now stay at Kate's parents' Bucklebury home for at least a few days, getting some well-deserved time away from the glare of the world's media and curious public.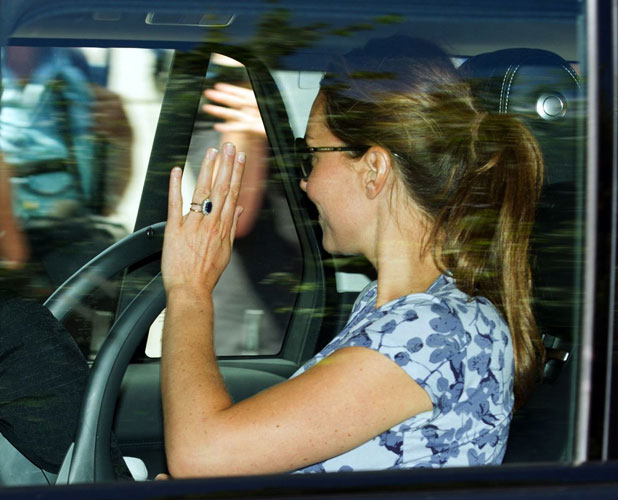 Kate's mother and father,
Michael and Carole Middleton, met the third-in-line to the throne
on Tuesday (23 July) when they visited the private Lindo Wing at St. Mary's Hospital in London.
It's not known if Kate's sister Pippa or brother James have greeted their nephew yet.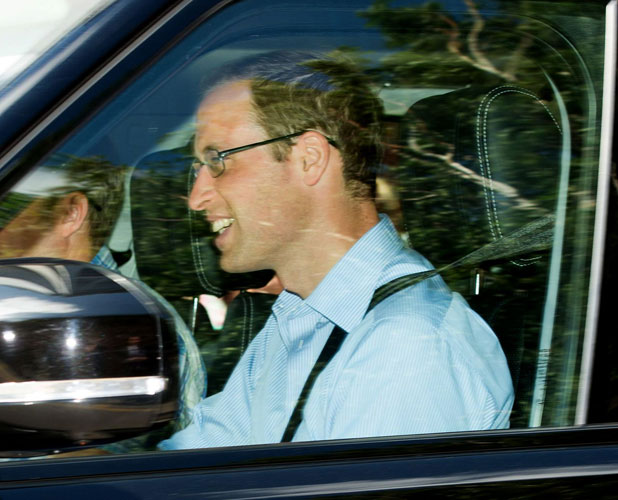 Kate gave birth to the as-yet-unnamed Prince of Cambridge at St. Mary's Hospital at 4.24pm on Monday, 22 July, with Prince William by her side.
As well as Kate's parents visiting,
the little boy also met grandfather Prince Charles for the first time yesterday
, when he arrived around 5.30pm for a quick visit with wife Camilla.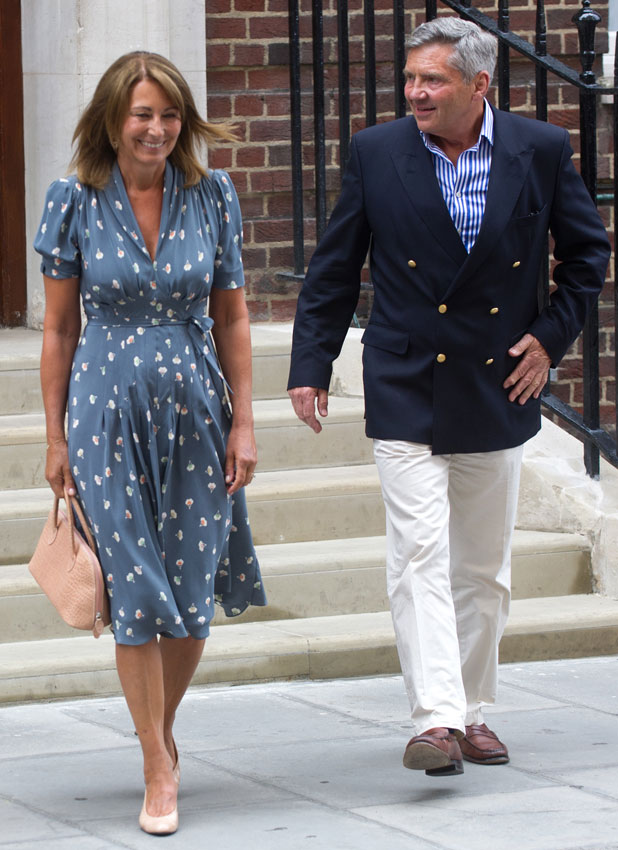 The world got its first glimpse at the tiny prince that evening when the royal couple left the hospital and posed for a traditional photograph on the steps.
Kate and William emerged from the hospital to the glare of cameras from around the world just after 7pm, as reporters from all across the globe scrambled to get that first look at the Prince of Cambridge.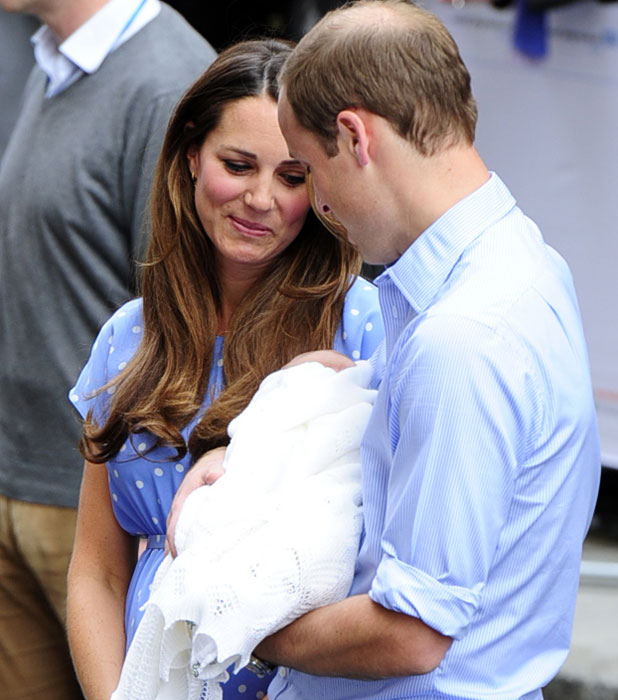 The Duke and Duchess posed for photographs and answered a few questions. They then retreated into the hospital to place their son in a carseat, as required by law, before emerging again. William then placed the baby's carseat safely in the car before driving his newborn child and wife home to Kensington Palace.
William joked with reporters that the baby has a "good pair of lungs" and confirmed there was no name yet: "We're still working on that, we'll have it when we can."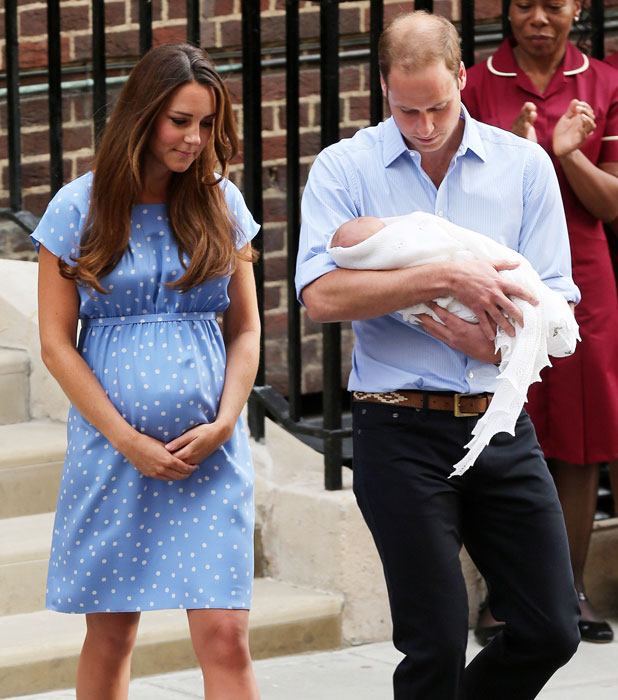 Kate added that this is a special time for them both, as it is for any new parents. William also joked that he would remind the young prince of his late arrival when he is older, and would point out just how long the media and world had waited for news of his birth!
The birth was announced on Monday evening via press release after Buckingham Palace dramatically switched their plans at the last minute. Just after 8pm that evening, the palace revealed they'd issue a press release before the official birth announcement was taken to Buckingham Palace.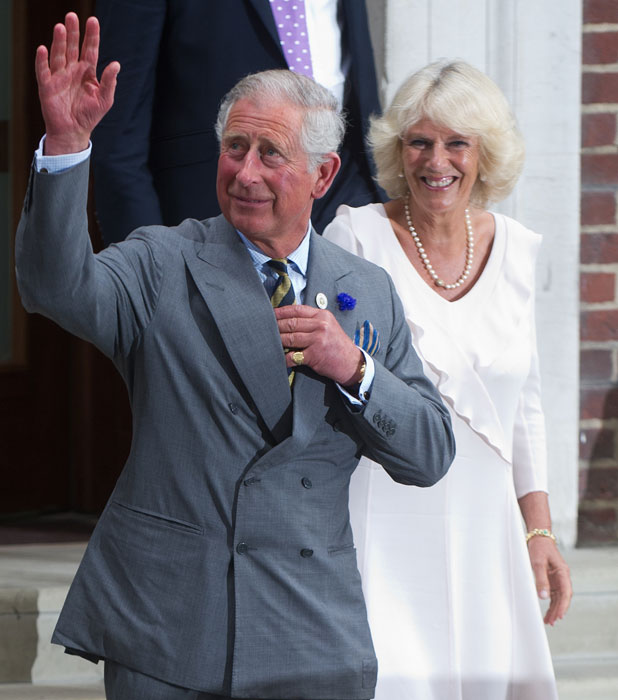 In a statement the following day
, the couple said: "We would like to thank staff at the Lindo Wing and the whole hospital for the tremendous care the three of us have received.
"We know it's been a very, very busy period for the hospital and would like to thank everyone - the staff, patients and visitors - for their understanding at this time."
William will take two weeks' paid paternity leave from his job as an RAF search and rescue pilot, while St. James' Palace has said Kate's maternity leave is a private matter.
First pictures of the royal baby - gallery:
Copyright: WENN