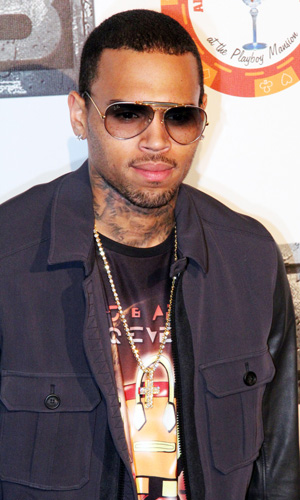 Chris Brown has pleaded not guilty to hit-and-run charges stemming from a traffic incident in May.
Chris' attorney entered a not-guilty plea on his behalf on Tuesday (23 July), in relation to an incident in Los Angeles on 12 May where Chris is accused of rear-ending another car and fleeing the scene.
The Los Angeles City Attorney also dismissed two counts against Chris for driving without a valid license and driving without proof of insurance, leaving only an allegation of hit-and-run.
At the time of the incident, Chris was on five years probation, 180 days of community service and domestic violence counselling for his assault on ex-girlfriend Rihanna, which occurred on the eve of the 2009 Grammy Awards.
But last week,
a judge revoked Chris' probation
and set a court date for next month, where it would be decided if he has violated the terms of his probation.
If Chris is found guilty of breaking the law, he could face up to four years in jail.
Since receiving the charges, Chris has denied the claims, taking to Twitter numerous times to protest his innocence.
After getting his probation revoked last week, he said: "I did everything I was suppose to do during the so called hit n run, I provided the correct info. There were no injuries or damages. C'mon!!"
Chris is due in court on 15 August for his next hearing on the hit-and-run case.