Prince Charles and Camilla, The Duchess of Cornwall have arrived at St. Mary's Hospital to visit Charles' first grandson.
The royal couple arrived at the private Lindo Wing at the Paddington, London at 5.30pm this evening (23 July), one day after Prince William's wife Kate Middleton gave birth to the third-in-line to the throne.
Prince Charles
could be heard asking the assembled media outside if they'd been waiting long, before making his way into the hospital accompanied by his wife.
Leaving, he said the newborn was "marvellous".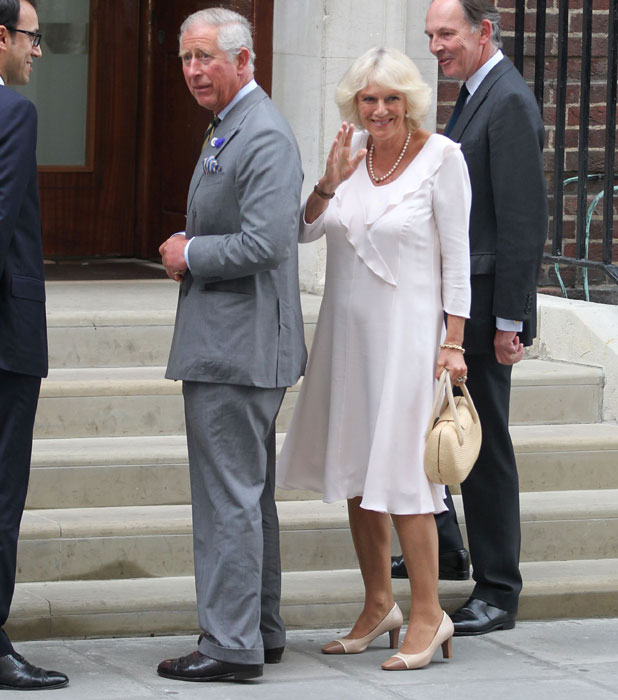 The
Duke and Duchess of Cambridge became parents to an 8lbs 6oz baby boy at 4.24pm on Monday, 22 July
. No name has been announced yet.
Charles and Camilla have spent their day on an official engagement in Yorkshire, where Charles told reporters he hadn't heard what the baby had been called or, indeed, if a name had yet been chosen.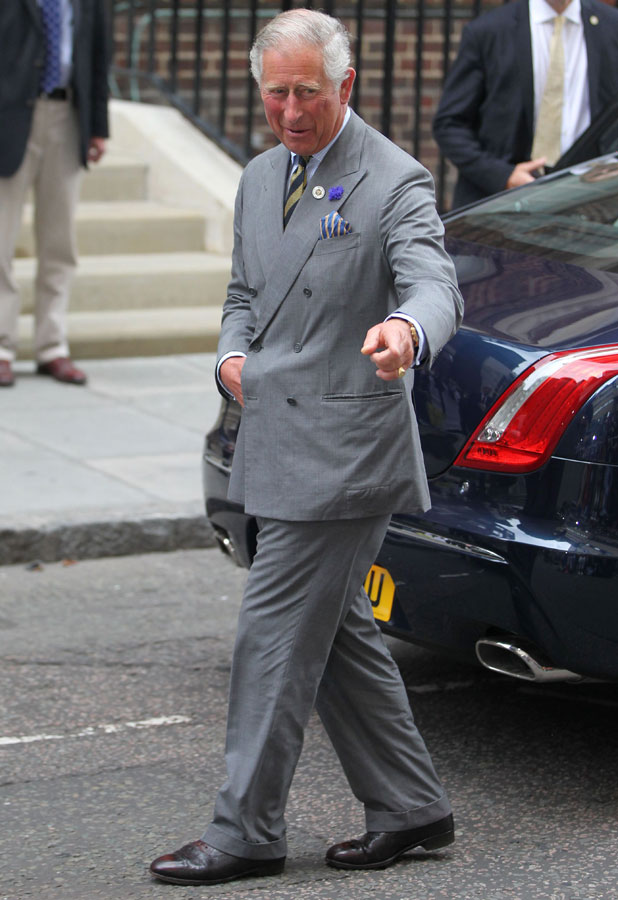 Earlier today, Camilla told reporters: "Mother, son, father are all doing well and I think it's a wonderfully uplifting moment for the country."
Referring to her husband Prince Charles, the father of Prince William, she added: "It's very exciting and it's wonderful for the grandfather. He is brilliant with children, so he'll have a wonderful time."
Charles added he is "thrilled and excited".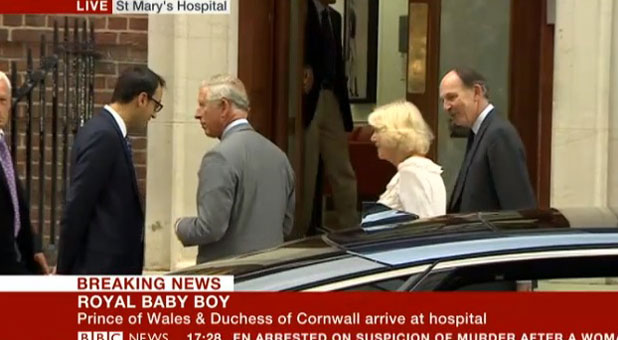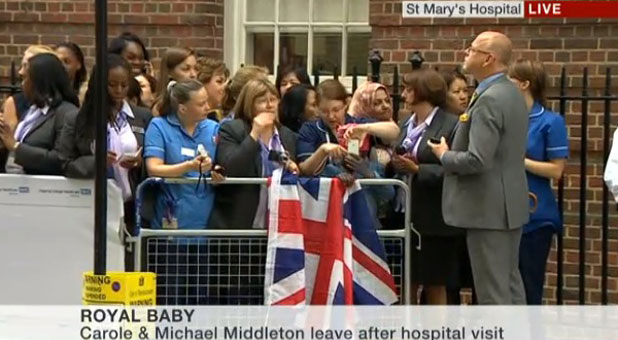 Prince Charles issued a statement on the royal birth
yesterday evening on behalf of himself and Camilla, saying: "Both my wife and I are overjoyed at the arrival of my first grandchild. It is an incredibly special moment for William and Catherine and we are so thrilled for them on the birth of their baby boy.
"Grandparenthood is a unique moment in anyone's life, as countless kind people have told me in recent months, so I am enormously proud and happy to be a grandfather for the first time and we are eagerly looking forward to seeing the baby in the near future."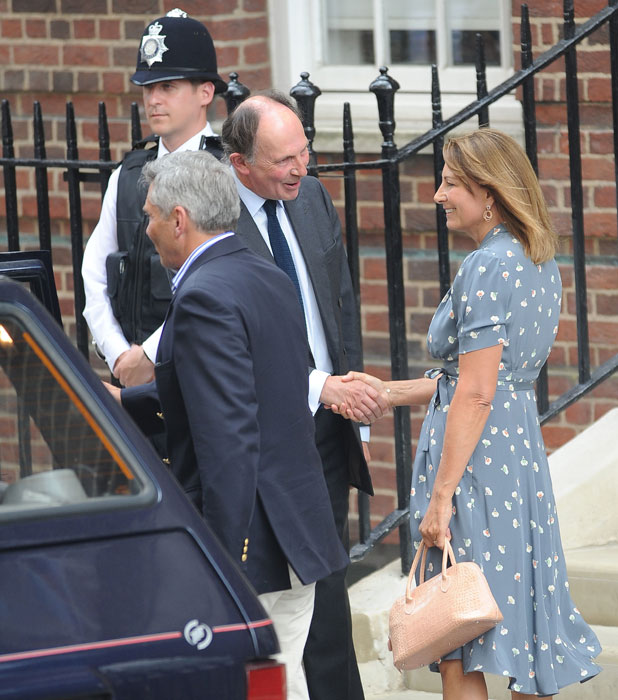 Charles and Camilla's arrival at the hospital came 90 minutes after Kate's parents Carole and Michael Middleton departed following a visit of around an hour.
The beaming first-time grandparents stopped for photographs on their way out, with Carole saying: "He is absolutely beautiful, they are both doing really well."
As for whether she gave Kate and William any suggestions for a name, Carole laughingly replied: "Absolutely not!"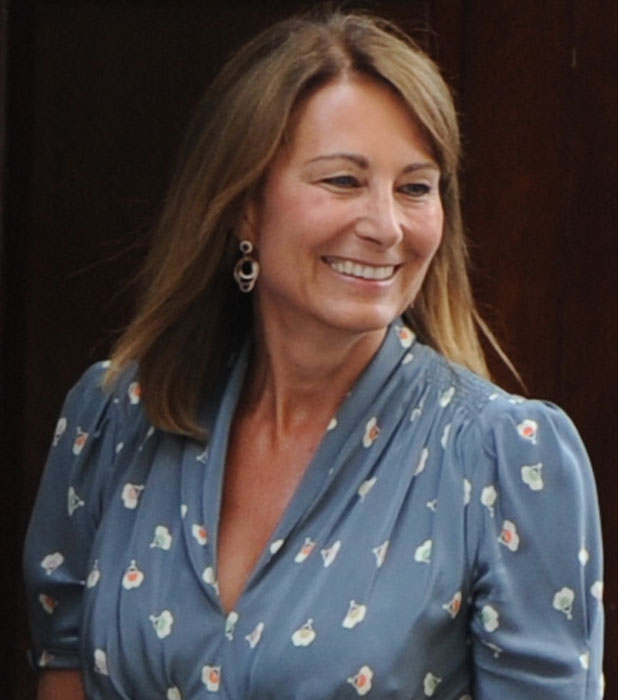 The couple, who arrived and departed by taxi, had only stopped briefly outside the front entrance to flash a smile at the world's media waiting across the road, but on their departure stopped for longer, even answering a few questions from reporters.
It is not known if Kate, William and the baby will spend a second night at the hospital. The palace has only said they will not be leaving before 6pm at the latest.
Stars send congratulations to Kate and William: pictures
Copyright: Dave Bedrosian/Future Image/WENN.com