Kate Middleton's parents Carole and Michael Middleton have visited their grandson, the future king, at the hospital in central London.
Carole and Michael arrived at the private Lindo Wing at the St. Mary's Hospital in Paddington, London just after 3pm on Tuesday (23 July) and stayed inside for around an hour.
The beaming first-time grandparents stopped for photographs on their way out, with Carole saying: "He is absolutely beautiful, they are both doing really well."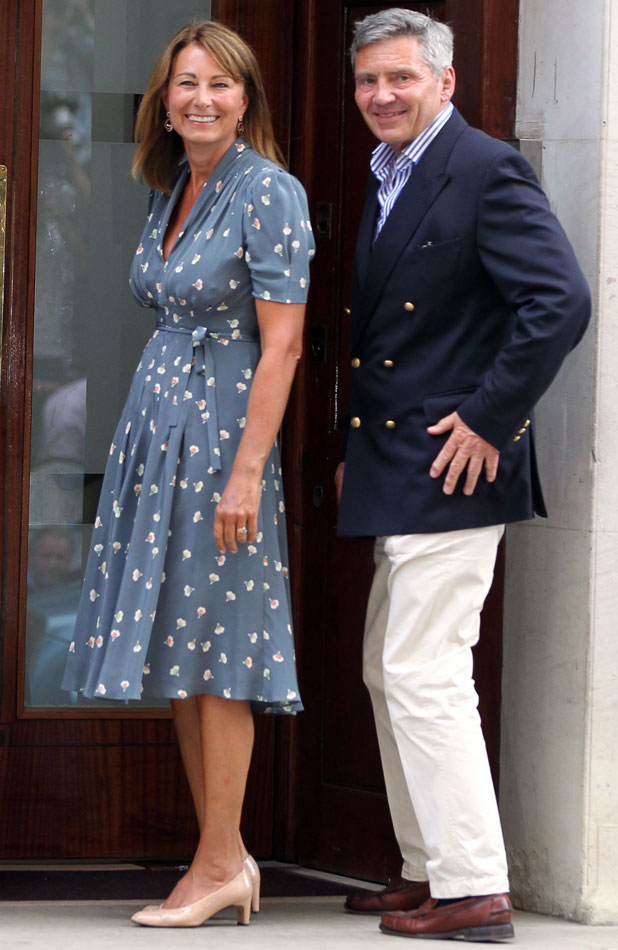 As for whether she gave Kate and William any suggestions for a name, Carole laughingly replied: "Absolutely not!"
The couple, who arrived and departed by taxi, had only stopped briefly outside the front entrance to flash a smile at the world's media waiting across the road, but on their departure stopped for longer, even answering a few questions from reporters.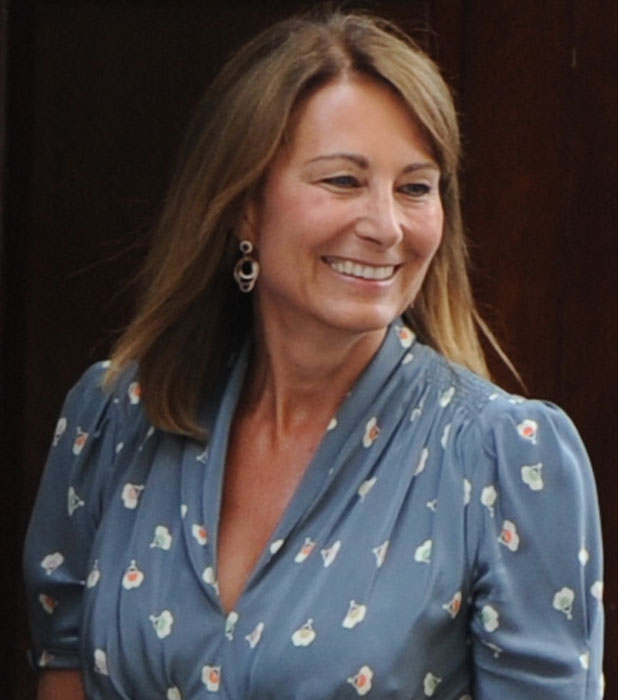 Carole said visiting her grandson had brought "it all coming back" to her. She is also mum to daughter Pippa and son James.
Carole and Michael are the first members of the royal family to visit the new arrival. It is not known if William's family will also visit.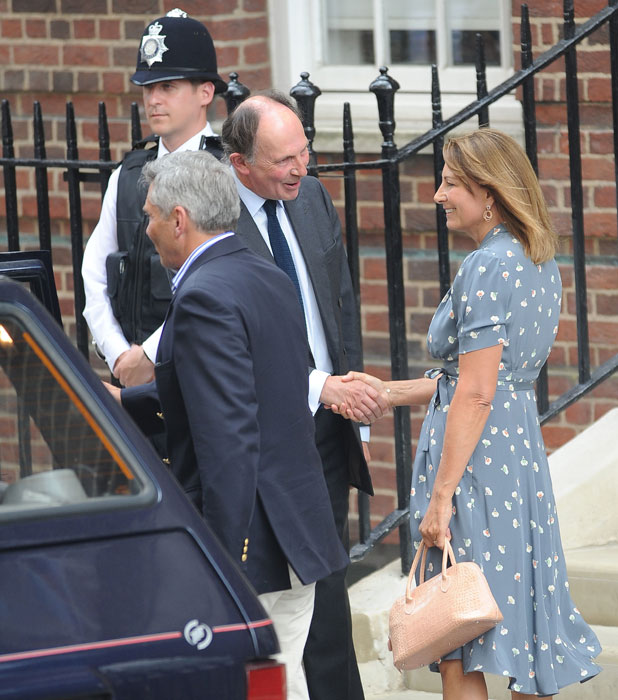 Kate, 31, gave birth to an 8lbs 6oz baby boy at 4.24pm on Monday, 22 July
. No names have been announced yet, but we do know he will go by the title Prince of Cambridge.
Prince William was by her side during the birth.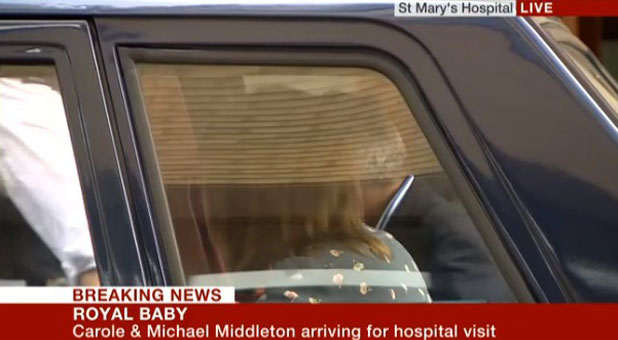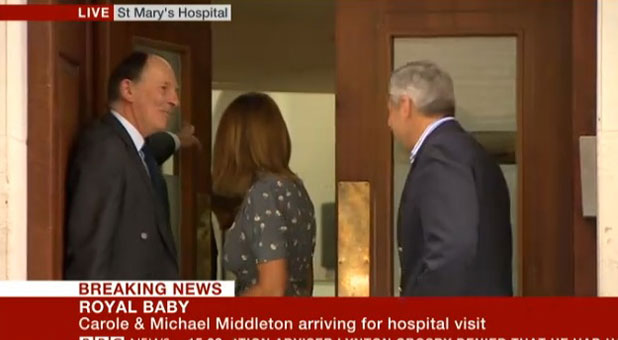 The
new parents issued a short statement last night
saying they "could not be happier" about their arrival. They remained in hospital overnight and are not thought to be leaving before 6pm tonight.
In a statement this morning
, the couple said: "We would like to thank staff at the Lindo Wing and the whole hospital for the tremendous care the three of us have received.
"We know it's been a very, very busy period for the hospital and would like to thank everyone - the staff, patients and visitors - for their understanding at this time."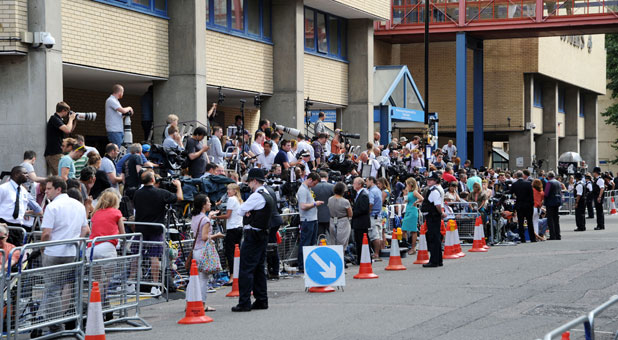 In a separate statement, a Kensington Palace spokesman added: "Mother, son and father are doing well this morning."
Meanwhile, some statements have come from members of the royal family, most notably Prince Charles and The Queen.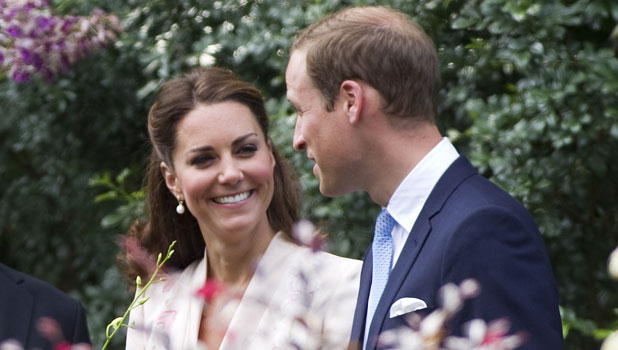 Prince William's father Prince Charles issued a statement
this evening on behalf of himself and Camilla, Duchess of Cornwall saying: "Both my wife and I are overjoyed at the arrival of my first grandchild. It is an incredibly special moment for William and Catherine and we are so thrilled for them on the birth of their baby boy.
"Grandparenthood is a unique moment in anyone's life, as countless kind people have told me in recent months, so I am enormously proud and happy to be a grandfather for the first time and we are eagerly looking forward to seeing the baby in the near future."
The
Queen and Prince Phillip have also issued a very brief statement
, saying they are "delighted" by the arrival.
Stars send congratulations to Kate and William: pictures
Copyright: Dave Bedrosian/Future Image/WENN.com