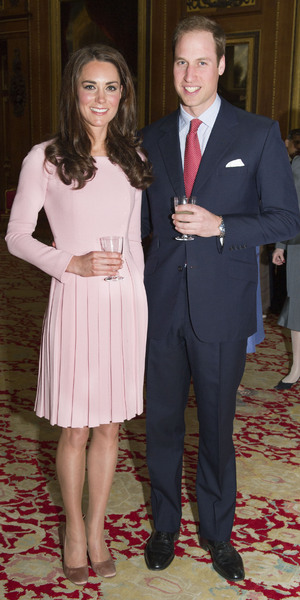 Kate Middleton and Prince William became parents to a baby boy – the future king – on Monday, 22 July, and now the waiting game is in full swing as we await news on his name.
According to bookmakers, the most popular choice right now is George – and that's exactly what
Reveal
readers have named as their favourite!
We asked you what you thought the royal baby should be called, giving you the choice of ten of the most popular baby names in the UK right now, one of which is the traditional moniker George.
So far, one fifth of recipients (21.8%) named George as their choice, with the second most popular name being Oliver (15.79%).
James came a close third with 15.04% of the vote, with Thomas and Charlie taking joint fourth place with 9.77% of the vote each.
Ethan and Jacob were the next most popular choices, followed by William (6.02%), Harry (5.26%) and Jack (1.5%).
Well, it might get confusing if the royal baby was named after his dad or his uncle!
We know already that the third-in-line to the throne will go by the title HRH Prince (forename) of Cambridge.
When we'll discover his actual names hasn't been revealed, with the palace only saying they would be announced in "due course".
Prince Charles and Princess Diana took a week to announce Prince William's name, while it took a month for the Queen to confirm Charles' names.
Fingers crossed we hear sooner rather than later!
Want to vote in the poll? Check your preference below and you'll see the updated results!
What should the royal baby be called if it is a boy?
Cheryl Cole, Katie Price, more congratulate Kate and William:
Copyright: Dave Bedrosian/Future Image/WENN.com