Prince William and Kate Middleton have thanked St Mary's Hospital for the care "the three" of them have received since their son's arrival.
Yesterday afternoon,
Kate gave birth to a baby boy
in the private Lindo Wing of the hospital, based in London's Paddington, and she, Prince William and their child remained there overnight.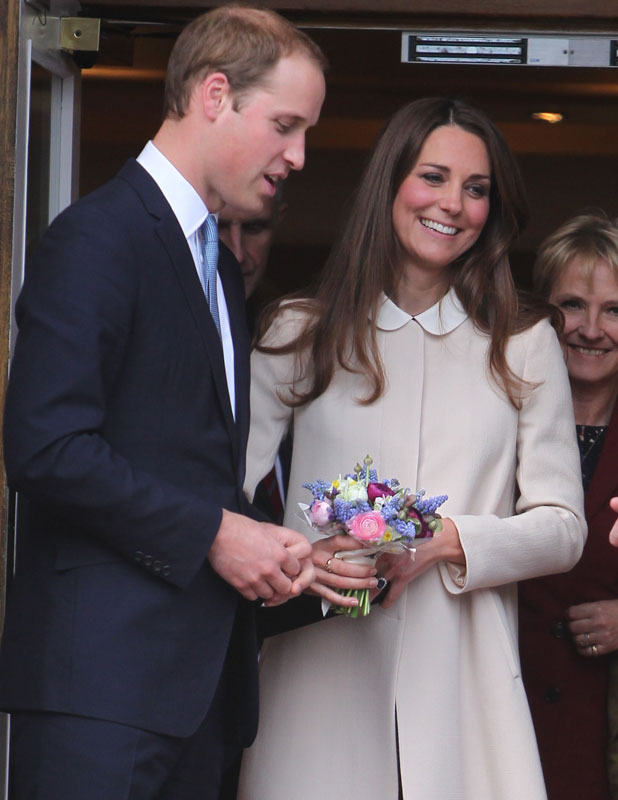 In a statement, the couple have now said: "We would like to thank staff at the Lindo Wing and the whole hospital for the tremendous care the three of us have received.
"We know it's been a very, very busy period for the hospital and would like to thank everyone - the staff, patients and visitors - for their understanding at this time."
In a separate statement, a Kensington Palace spokesman added: "Mother, son and father are doing well this morning."
Shortly before the statements were released,
Buckingham Palace's guards marked the royal birth during their Changing The Guard ceremony by performing 'Congratulations'.
The birth was announced on Monday evening via press release after Buckingham Palace dramatically switched their plans at the last minute. Just after 8pm yesterday evening, the palace revealed they'd issue a press release before the official birth announcement was taken to Buckingham Palace.
They followed this with the traditional easel announcement. A royal aide left the hospital with a birth notice - signed by medics and declaring the birth - which was taken to Buckingham Palace and displayed in the forecourt. It will remain on display for 24 hours.
The world is now eagerly anticipating the first picture of Kate, William and their son as they leave the hospital, but it appears we will be waiting a little while yet.
The couple and their baby are not thought to be leaving until after 6pm tonight, or even tomorrow morning.
Celebrities congratulate Kate and William:
Copyright: Dave Bedrosian/Future Image/WENN.com