Buckingham Palace's guards marked the royal birth this morning during their Changing The Guard ceremony by performing 'Congratulations'.
Hundreds of tourists gathered outside Buckingham Palace on Tuesday morning (23 July) to watch the tribute to the
future king, who was born on Monday, 22 July
at 4.24pm.
The band played 'Congratulations' just before midday today.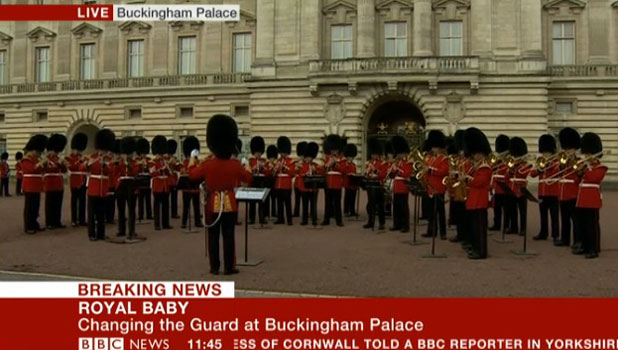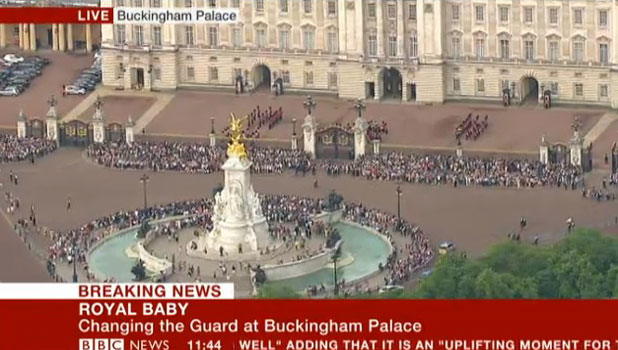 Meanwhile, over at the private Lindo Wing at St. Mary's Hospital in Paddington, London, hundreds of reporters and well-wishers remained camped outside the front doors in the hopes of getting a glimpse at
Kate Middleton
, Prince William and their newborn son.
Kate delivered her first child just after 4pm yesterday, but the news was not announced to the public until four hours later. The new arrival weighed 8lbs 6oz. A name has not yet been announced, but we already know he will go by the title Prince of Cambridge.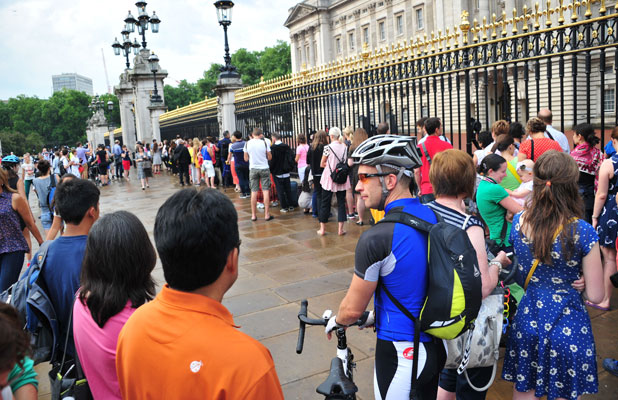 The palace has not confirmed that Kate, 31, will leave hospital today, but speculation that a departure is imminent began swirling when her hairdresser was seen at the premises at around 10am.
So far, the couple have only released a short statement on their arrival, saying they "could not be happier".
Whether they will answer questions from reporters outside the hospital or give any further statement has not been confirmed yet.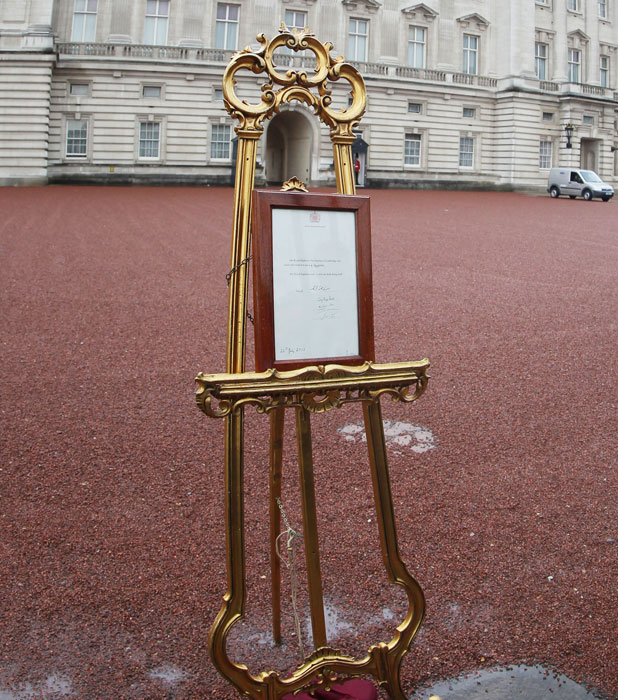 The birth was announced on Monday evening via press release after Buckingham Palace dramatically switched their plans at the last minute. Just after 8pm yesterday evening, the palace revealed they'd issue a press release before the official birth announcement was taken to Buckingham Palace.
They followed this with the traditional easel announcement. A royal aide left the hospital with a birth notice - signed by medics and declaring the birth - which was taken to Buckingham Palace and displayed in the forecourt.
It will remain on display for 24 hours.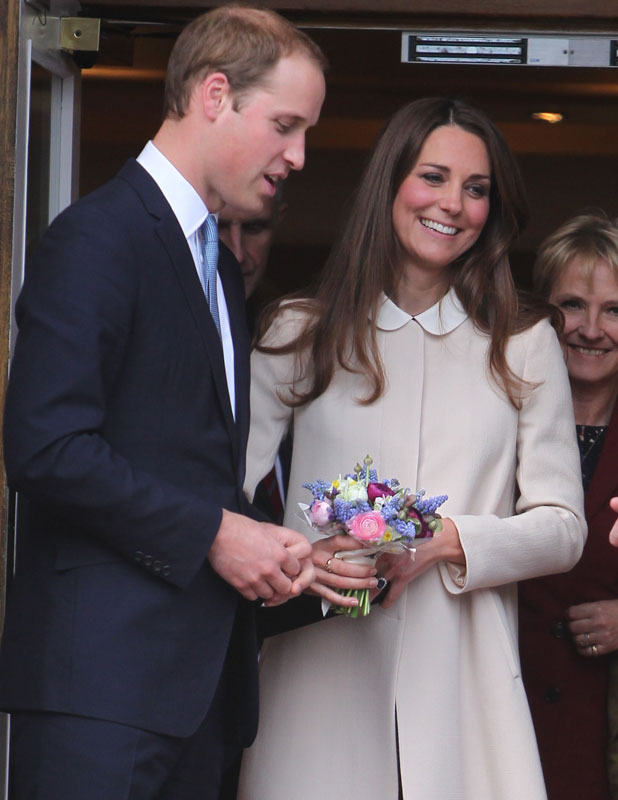 William is expected to take two weeks' paid paternity leave from his job as an RAF search and rescue pilot, while St. James' Palace has said Kate's maternity leave is a private matter.
It's believed the couple will return to Kensington Palace for a few days before possibly retreating from the limelight to Kate's parents' home in Bucklebury, Berkshire.
Stars congratulate Kate and William: pictures!
Copyright: Dave Bedrosian/Future Image/WENN.com