Billy Ray Cyrus and his wife Tish have announced that they are no longer getting divorced after seeking couples therapy to work on their marriage.
Parents to superstar singer Miley, the pair have admitted that they still love one another and are determined to save their 22-year relationship by attending counselling sessions, which have already brought them "closer together" and helped to improve their communication.
In a statement given to
US Weekly
this week, Billy Ray's rep said: "We both woke up and realised we love each other and decided we want to stay together..."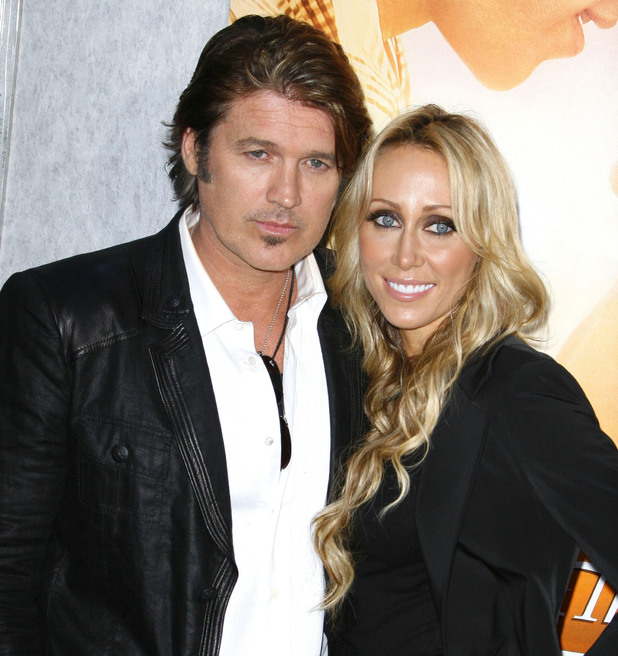 This isn't the first time that the couple have given their marriage another shot. Billy Ray first filed for divorce in 2010, before then dropping the filing the following year and claiming that things were "the best they've ever been" on an episode of
The View
.
Tish, 53, filed for divorce from her country singer hubby on 13 June this year, reportedly citing "irreconcilable differences" as the reason.
The couple's eldest daughter Miley was noticeably affected by the news of their recent break up and she even appeared to lash out at Billy Ray, 51, over Twitter last month, asking him why he hadn't been keeping in touch during the family's difficult time.
Tweeting to her father, Miley wrote: "...since your text and email obviously aren't working would you like to talk like this?"
Billy Ray has two other children with Tish: 19-year-old Braison and 13-year-old Noah. The couple also have children from previous relationships. Tish has two daughters - who were adopted by Billy Ray - and the 'Achy Breaky Heart' star has a son.
Check out our gallery of Miley Cyrus' unique style transformation below.
Copyright: Instagram Miley Cyrus