Queues have formed outside Buckingham Palace as royal well-wishers gather to view the official birth announcement of the third-in-line to the throne.
Kate Middleton
and Prince William welcomed their first child together, a baby boy, on Monday, 22 July at 4.24pm.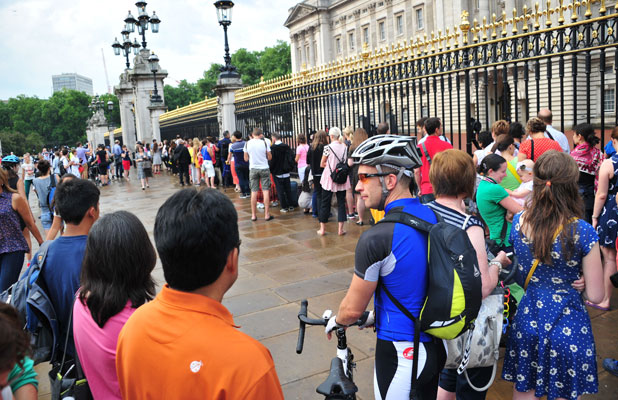 Breaking with tradition, the arrival of the future king was announced by press release shortly before 9pm last night, before a royal aide then left the hospital with the official birth notice, which was driven to Buckingham Palace.
The notice, signed by medics who treated Kate and declaring the baby's gender and time of birth, was then displayed on the palace forecourt.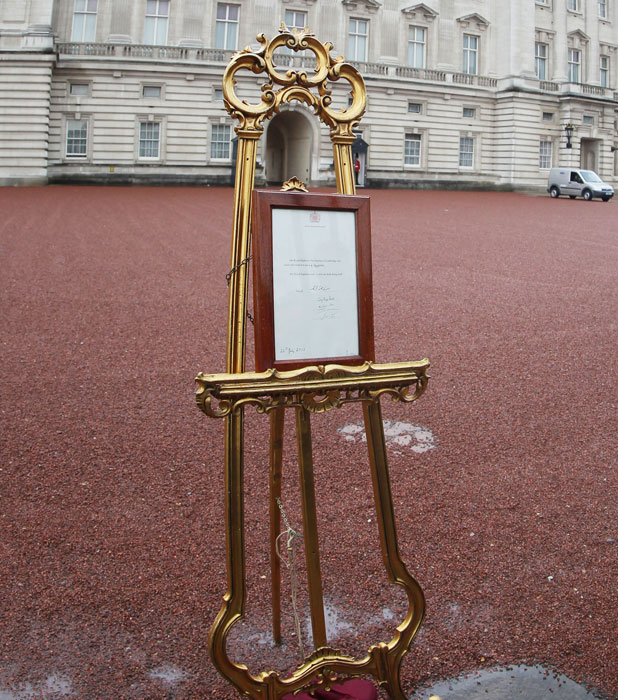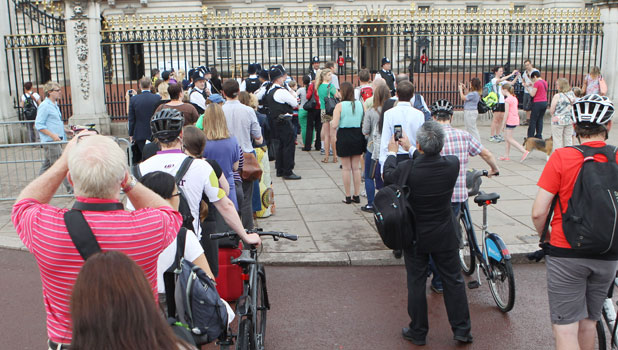 Clarence House confirmed this morning the notice will remain in place for just 24 hours, so if you want to see the piece of history for yourself, you'll need to get down to the palace quick!
Last night, a throng of hundreds jostled for position at the palace, desperate for a first look at the notice. But this morning, it was a more serene scene in central London, as an orderly queue formed outside the gates.
Despite the thunderstorms and heavy rain in the capital, hundreds have turned up throughout the morning to take a picture of the gold-trimmed wooden easel bearing the historic announcement.
A name for the royal baby has yet to be announced, but it has been confirmed the child will go by the title Prince of Cambridge.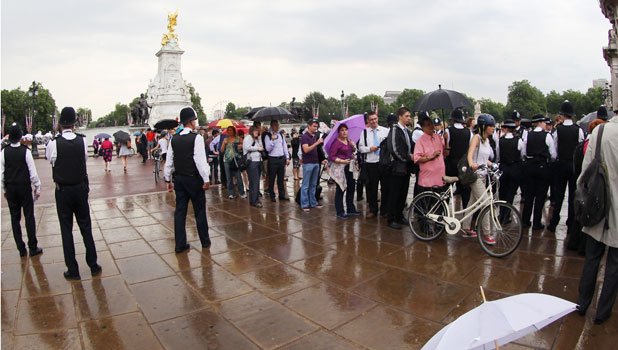 Kate and William spent the evening in hospital. Whether they will leave with their new arrival today is yet to be confirmed.
It's believed we will get our first look at the future king when Kate and William pose with him on the hospital's front steps for the traditional first picture.
Cheryl Cole, Katie Price, more congratulate Kate and William:
Copyright: Dave Bedrosian/Future Image/WENN.com