Kelly Osbourne has paid tribute to late friend Amy Winehouse on the second anniversary of her death.
Newly-engaged Kelly
, 28, uploaded a picture of herself and Amy together to Instagram, adding a heartfelt message about how much she misses the singer, who passed away in 2011.
Kelly wrote: "I miss you my dear friend! Thank you for all the good times and the bad... you made me a better person! You may not be here in person but you live on forever in my heart! I love you Amy! Until we meet again."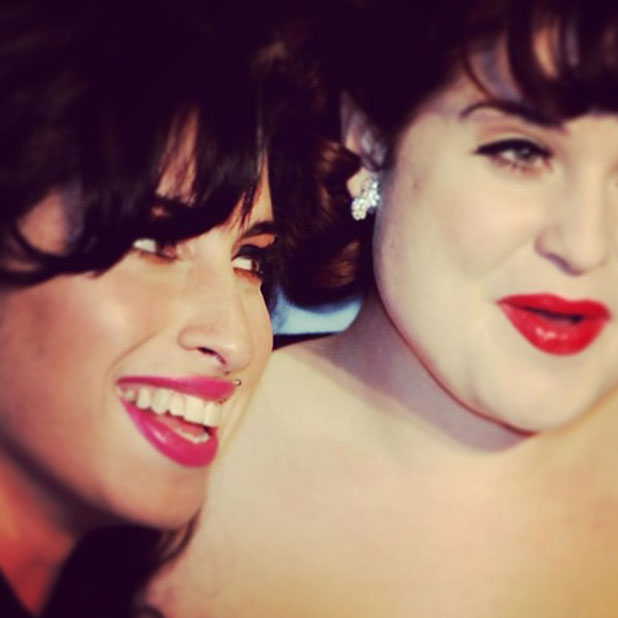 Grammy and Brit Award-winning star Amy was found dead at her Camden, north London home on 23 July, 2011. She was 27 years old.
A second inquest into her death carried out earlier this year ruled she died after drinking too much alcohol.
Kelly was left devastated by news of Amy's death and, tweeting just after the news broke, said: "I can't even breath right my now I'm crying so hard. I just lost 1 of my best friends. I love you forever Amy & will never forget the real you!"
> Amy Winehouse's favourite songs revealed on handwritten mix tape list: picture
> Amy Winehouse's dreams laid bare in poignant handwritten essay: read
Her mother Sharon Osbourne later told
People
that Amy was the first person Kelly had loved and lost.
"The only thing that will help her is time," said Sharon, back in 2011.
Amy Winehouse's life in pictures:
Copyright: Rex Features