Prime Minister David Cameron has congratulated Kate Middleton and Prince William on the birth of their son.
The
Duke and Duchess of Cambridge became first-time parents
at 4.24pm this afternoon (Monday, 22 July) when Kate gave birth at St. Mary's Hospital in London with Prince William by her side.
In a statement via Twitter, the PM said: "I'm delighted for the Duke and Duchess now their son has been born. The whole country will celebrate. They'll make wonderful parents."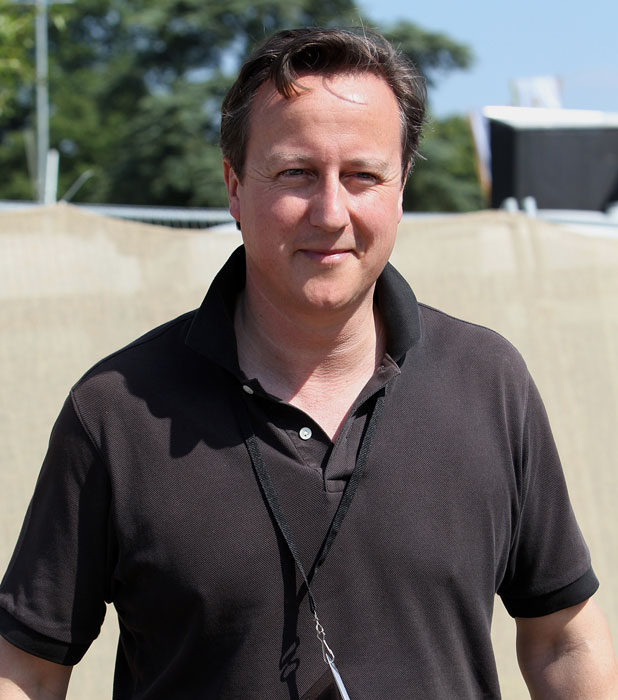 Speaking outside Downing Street, he added: "It's an important moment in the life of our nation but I suppose above all it's a wonderful moment for a warm and loving couple who have a brand new baby boy. It's been a remarkable few years for our royal family. A royal wedding that captured people's hearts, that extraordinary, magnificent Jubilee, and now this royal birth.
"All from a family who have given this nation so much incredible service. They can know a proud nation is celebrating with a proud and happy couple tonight."
Kate will remain in hospital overnight.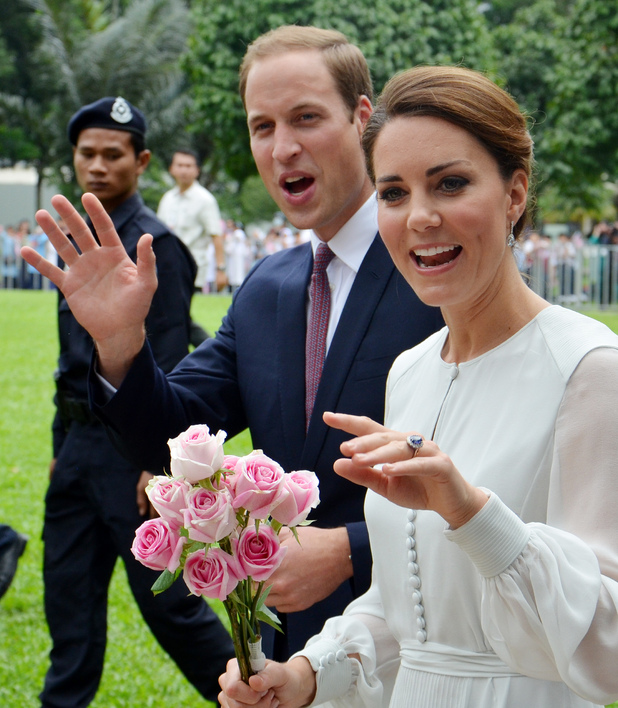 The birth was announced via press release after Buckingham Palace dramatically switched their plans at the last minute. Just after 8pm this evening, the palace revealed they'd issue a press release before the official birth announcement was taken to Buckingham Palace.
After the press release, an aide was seen bringing the official notice - signed by medics and declaring the baby's sex and time of birth - to Buckingham Palace, where it is currently being displayed on an easel.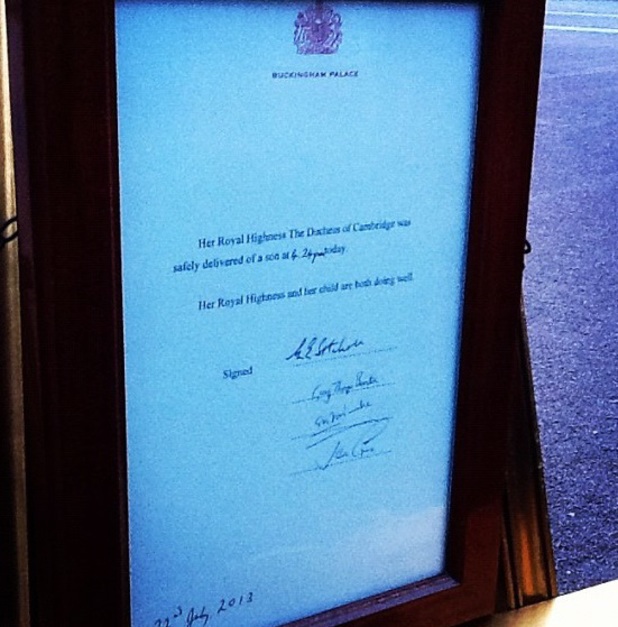 The news of the birth was also revealed in a series of tweets posted to the Clarence House account: "Her Royal Highness The Duchess of Cambridge was safely delivered of a son at 4.24pm. The baby weighs 8lbs 6oz.
"The Duke of Cambridge was present for the birth. The Queen, The Duke of Edinburgh, The Prince of Wales, The Duchess of Cornwall, Prince Harry & families have been told and are delighted."
"Her Royal Highness and her child are both doing well and will remain in hospital overnight."
Kate arrived at the private Lindo Wing at around 6am this morning
, accompanied by Prince William. A release from the palace at 7.30am said the Duchess was in the "early stages of labour". A further statement said Kate's labour was "progressing as normal".
It's believed the world will get its first glimpse at the royal arrival when Kate and William leave the hospital and pose for a traditional picture on the front steps.
Stars congratulate Kate Middleton and Prince William: pictures
Copyright: Dave Bedrosian/Future Image/WENN.com