Rita Ora has denied reports that she has fallen out with model-of-the moment Cara Delevingne, branding the rumours as "stupid".
Rita's admission follows reports that the pair's friendship had become strained shortly after they performed together at a DKNY fashion event last month.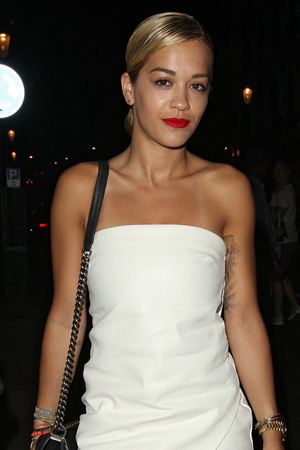 Taking to Twitter over the weekend, Rita - who often refers to Cara as her "wifey" - declared: "I don't know what all these stupid stories are about but I'm always going to have my best friend @Caradelevingne I love you!"
Rita sent the tweet while she was enjoying a holiday with her superstar DJ boyfriend Calvin Harris in Barcelona.
Reports last week claimed the inseparable friends fell out after Cara "embarrassed" Rita when she
joined her on stage at the Belvedere Vodka DKNY Art Works party in London,
with a source stating that Rita was advised to "distance" herself from the model.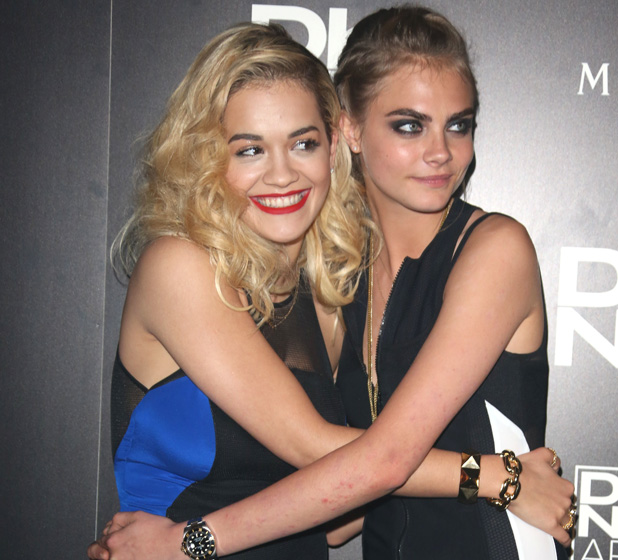 Further reports claimed Rita and Cara had come to blows while backstage at Glastonbury music festival. But speculation that their friendship was over for good was heightened after Rita posed for a photo with Stella McCartney, calling the fashion designer her "new wife".
Cara, who spent the weekend (20 July) partying with Rihanna at popular London nightspot, Cirque De Soir, later responded to Rita's tweet by agreeing, calling rumours of a fall-out "science fiction".
Watch Cara star in Rita's remix video to 'Facemelt' below: