Khloe Kardashian proved just what a supportive daughter she is last week by appearing on her mum Kris Jenner's new talk show and even (reluctantly) agreeing to have a giant python wrapped around her shoulders!
The reality TV star joined her momager on Friday (19 July) as a co-host on her talk show, which launched last week, and got stuck straight into the various segments of the episode, including a fun red carpet challenge, a magic trick performance and a visit from some cute and scary creatures.
Although Khloe claimed to be an animal lover, she didn't seem too impressed when a giant python was brought into the studio at one point and placed around herself and Kris.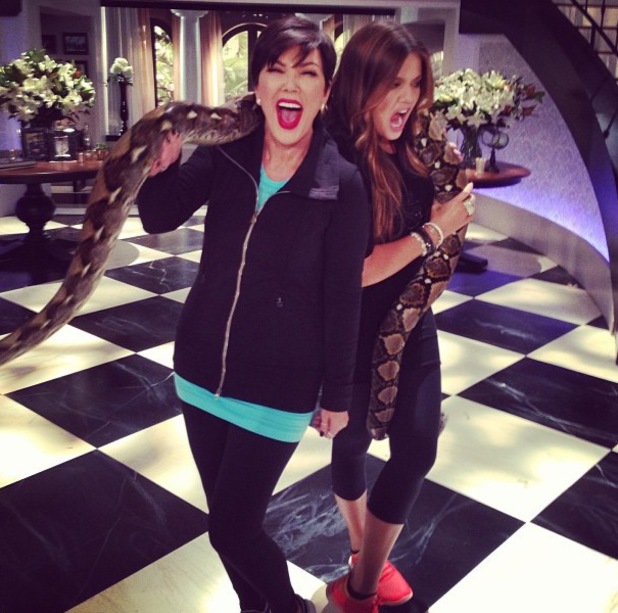 Looking a little nervous, the 29-year-old edged away from the snake at first, while Kris joked that the animal probably wasn't keen on Khloe since she owns so many snakeskin shoes and handbags.
However, after a few minutes, Khloe plucked up the courage to touch the python and was even brave enough to pose for a photo with it hanging over her shoulders.
Kris, 57, uploaded the snap on Instagram and appeared to be loving the funny moment she was sharing with her daughter.
As Khloe looked a little uncomfortable and seemed to be seconds away from screaming, Kris was pictured with a huge smile on her face, as if she had burst into laughter.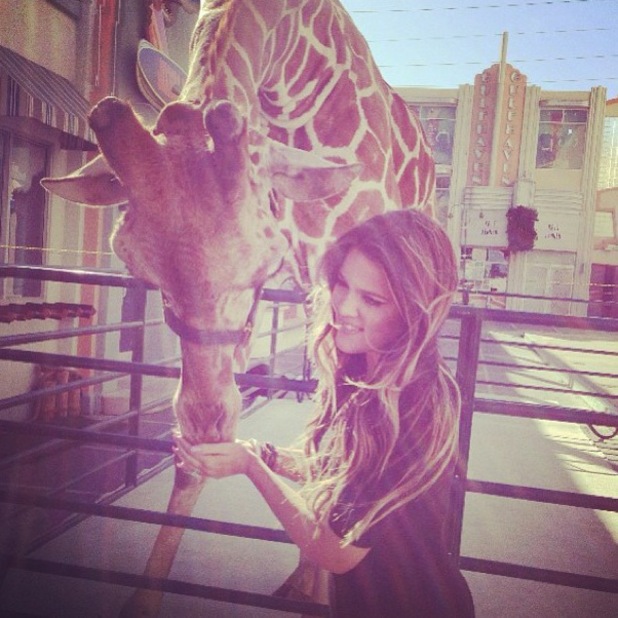 In addition to the unsettling snake on set, Kris and Khloe were also introduced to a cute little monkey, the world's biggest spider (eek!) and an adorable giraffe.
Given that Khloe's favourite animal is a giraffe and she has a cuddly toy of the animal at home called Henry, (which was bought for her by hubby Lamar Odom), Kris blindfolded Khloe in order to keep the giraffe a surprise until the last minute.
She was then taken outside where Kris revealed all - much to Khloe's delight.
"Oh my God it's Henry!" she exclaimed after taking her blindfold off. "How cute is this thing? Can we change his name? I want to change his name to Henry."
Khloe is the latest in a string of celebrity co-hosts Kris has had join her on the show, including
Saved By The Bell
star Mario Lopez, who
Kris was seen licking chocolate body paint off last week
!
Her talk show will trial for six weeks in total on Fox and already seems to be off to a good start, with
Kim Kardashian praising her mum for achieving her dream
.
Would you be brave enough to pose for a picture with a snake? Let us know below, as the best comment from across the website each week wins £50!