Maria Fowler has been open about the recent struggle with depression that led her to contemplate taking her own life and now she's hoping she can use her experience to help others in a similar situation.
The former
TOWIE
star was
taken to hospital in Peterborough three weeks ago after downing pills and collapsing in a park
.
She spent three days under observation before being released. A spokesperson at the time told us: "Maria is recovering at home with the support of her family."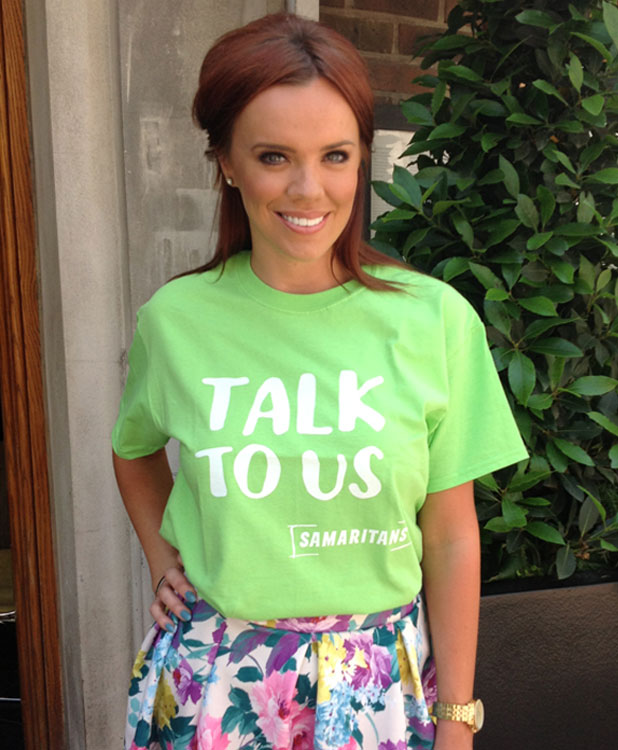 Maria later said she didn't believe there was enough support available to people suffering from depression and she wanted to use her own experience to improve the situation for others who might be battling the condition.
The 26-year-old has since joined forces with The Samaritans ahead of their National Awareness Day, Talk To Us, on Wednesday, 24 July, which aims to publicise the fact the organisation is always available for people who need to talk.
She said of her own experience with the group: "I only wish I'd got in touch earlier. Talking to them really helped. It was like having a non-judgmental friend, something that is hard to come by in real life. It is so important that people talk about their problems, and if things are getting too much, Samaritans is available, any time of the day or night."
More than sixty events will take place across the UK and Ireland as part of Talk To Us.
More information is
available here
.