Kate Middleton is in labour so the Great Kate Wait, as it's been called, is almost over.
The entire world has been waiting for the arrival of the royal baby ever since the Duchess of Cambridge and her husband Prince William announced they were expecting back in December – and celebrities are no different!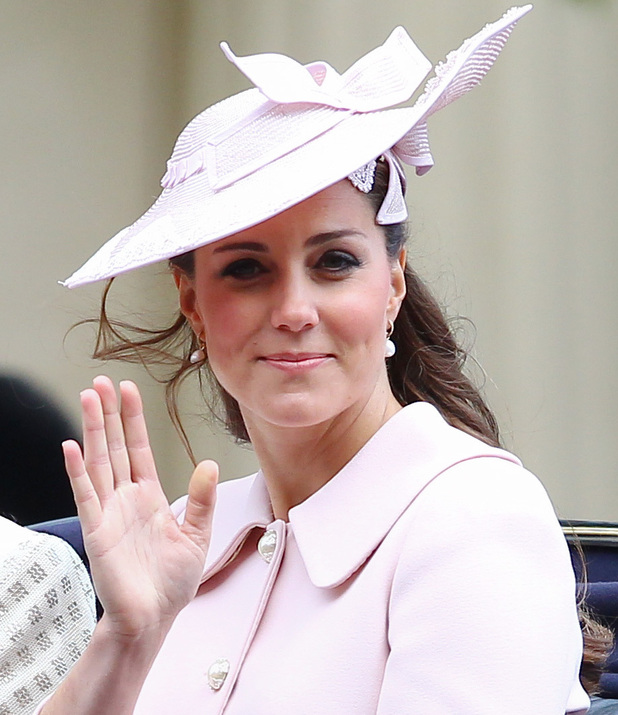 From the moment Buckingham Palace confirmed this morning that Kate, 31, has been taken to St. Mary's Hospital in London in "the early stages of labour", the celebrity world has taken to Twitter in its droves to share their excitement and wish the Duchess well in her delivery.
Here's what they've been tweeting:
I'm so excited for the royal baby!!

— Cheryl Cole (@CherylCole) July 22, 2013
Push girl, pushhhhhh ! #KateMiddleton #RoyalBaby #excited

— NiC0LE P0LiZZi (@snooki) July 22, 2013
Kate Middleton in labour! I'm sooooo excited! Boy or girl????! The name???! Can't wait to find out....#RoyalBaby

— Imogen Thomas (@Imogen_Thomas) July 22, 2013
Exciting, #RoyalBaby on the way xxxx

— Cat Deeley (@catdeeley) July 22, 2013
Its all so exciting The Royal Baby is on the way!

— Kelly Osbourne (@KellyOsbourne) July 22, 2013
#BABYWATCH UPDATE! Kate Middleton has gone into labour! A royal baby is being born! I repeat! A #ROYALBABY is being born!!

— Sarah Hyland (@Sarah_Hyland) July 22, 2013
Oooo excited about the royal baby !!! Xxx have a lovely day tweeps x

— Gemma Collins (@missgemcollins) July 22, 2013
Woohoo the royal baby is on its way !! xxx

— Billie Faiers (@BillieFaiers) July 22, 2013
The waiting game! Girl or boy? ... I'm thinking it's going to be a Boy! X

— Alexandra Felstead (@BinkyFelstead) July 22, 2013
Good luck to the Royal couple as both past customers of @sugarhut #RoyalBaby !!! X

— Michael j Norcross (@micky_norcross) July 22, 2013
I think kate will have a girl and they should call her princess sophia

— Mrs Danielle O'Hara (@MissDLloyd) July 22, 2013
I think they will call her Mary Elizabeth if girl and George if its boy.

— lilyrosecooper (@lilyrosecooper) July 22, 2013
Whoop whoop the royal baby is comming

— Melanie Brown (@OfficialMelB) July 22, 2013
Kate Middleton's pregnancy in pictures!
Copyright: WENN