Ever since Prince George arrived we've been wondering whether Kate and Prince William might want to set up a few play dates for their newborn in the coming months.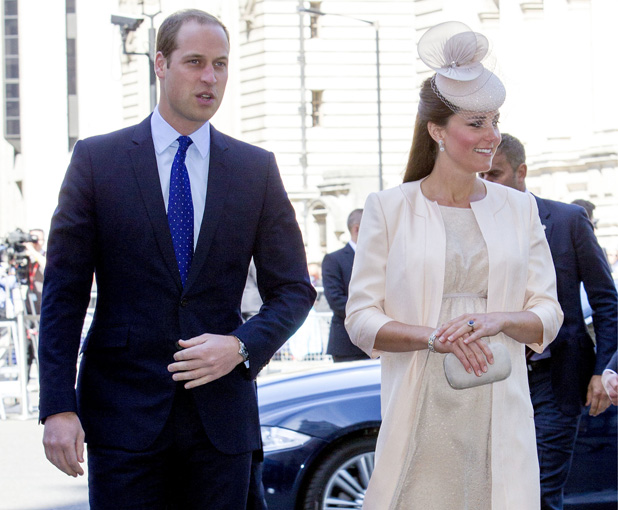 No doubt the first-time parents will want their famous tiny tot to interact with children of a similar age, so, for fun, here at
Reveal
we racked our brains to come up with five celebrity babies that we thought would be a pretty good influence on the newborn royal and would make some fun future BFFs for him too - as long as Kate and William approve of course!
Alaia-Mai Humes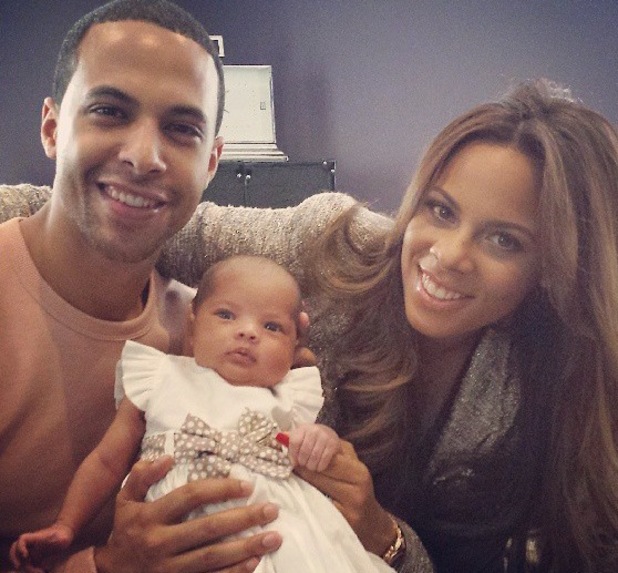 Like the little royal, Alaia-Mai Humes has only just been introduced to the world of celebrity this year, after The Saturdays' Rochelle gave birth in May. Alaia-Mai could be a great companion for the royal baby, as they both get to grips with their new found celeb status and just imagine the karaoke afternoons over at Rochelle and husband Marvin's house!
Plus, Rochelle's bandmate Frankie Sandford is also expecting a baby, so that could be a third friend for the two littluns to play with. Maybe the trio could even form a miniature pop group! They'd be able to get some great advice from Alaia-Mai's chart-topping parents.
Lorenzo Dominic LaValle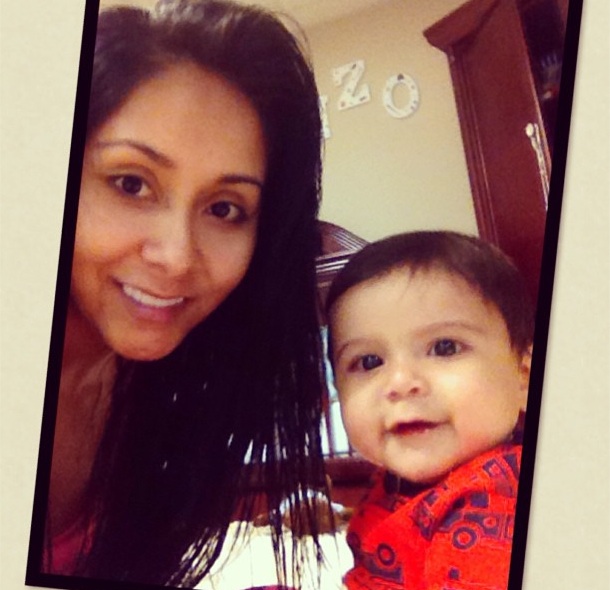 Snooki's 11-month-old son Lorenzo is possibly one of the most adorable children in showbiz and given that the royal baby has inherited Kate and William's genes, we can imagine that he is pretty cute too. Not only does Lorenzo have the looks, he also sounds like he's a real laugh, since mum Snooki is constantly keeping her fans up-to-date with his cheeky shenanigans and funny faces.
We're also certain that the
Jersey Shore
star would love nothing more than to catch up with the Duchess of Cambridge over tea and scones during a playdate, since she has expressed her admiration for Kate on a number of occasions and even offered her a few parenting tips.
In a recent open letter to Kate, Snooki wrote: "In the beginning, right when you take your royal golden nugget home to the castle is the most exciting experience of your life... But that lasts for about a few days. Then it's like, 'I love you but OMG stop crying! I'm exhausted. The lack of sleep you will get used to — just do your makeup, put a tiara on, and you'll look beautiful as usual."
With advice like that, we think Kate and Will should definitely befriend Snooki and her little monster!
Suri Cruise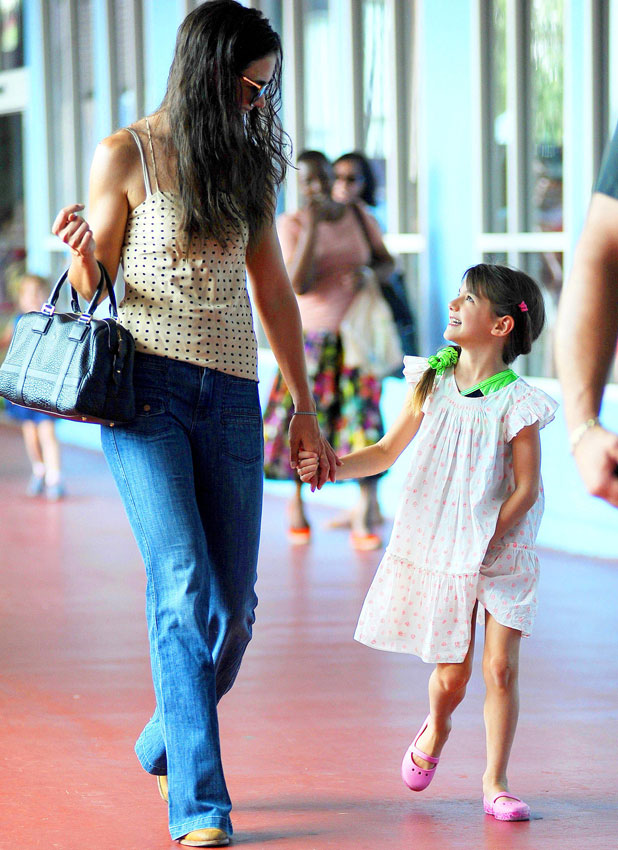 Although Suri might be seven years old, we think she could prove to be a great 'protective big sister' figure for the royal baby, since he is currently an only child.
As well as being an older and wiser companion for the new born, Suri also knows what it is like to have two extremely high profile parents - Tom Cruise and Katie Holmes - in the public eye and she is a pro at looking cute in front of an unexpected camera while out and about.
On top of that, Suri is rumoured to have just signed a contract to design her very own clothing line, which is reportedly worth a cool £1.5 million. Fashion tips in abundance and a keen business mind - surely that is the making of a perfect BFF for the mini royal?!
Klay Rooney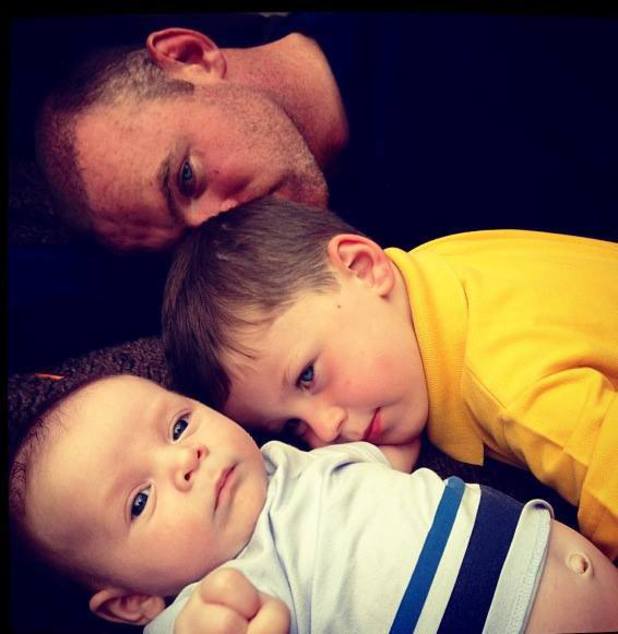 If children of actors, singers or reality TV stars aren't up Kate and Will's street, then what about having their newborn introduced to the world of football by making friends with Wayne Roney's second son, Klay?
Since Coleen Rooney only just gave birth to Klay in May, the tiny tot and his new royal pal could both learn how to kick a ball about together - and given that Wayne is one of the best players in the country, we're sure he'd make an excellent coach!
Klay also has an older brother, Kai, who could look out for both little babies while they explore the park and have fun playing various sports games.
Blue Ivy Carter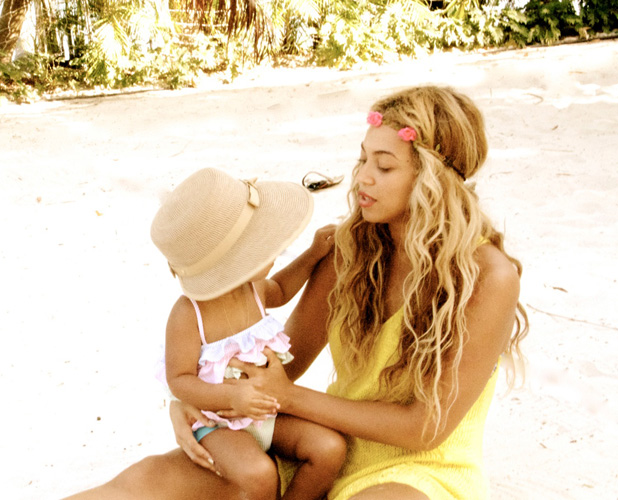 With Beyoncé and Jay-Z as her parents, do we really need to explain why Blue Ivy would be an ideal candidate for the role of royal baby BFF?! Even
we
would love to be best mates with this celebrity kid!
Which superstar children could you imagine the Royal baby hanging out with? Let us know in the comment box, as the best comment from across the website each week wins £50!
Check out Kate's pregnancy in pictures in the gallery below.
Copyright: WENN