Katie Price's ex-husband Alex Reid has denied stealing items from her house after she accused him of theft during an Australian radio interview - and he also warned her that he is penning an autobiography.
Katie, who is expecting a baby with her third hubby Kieran Hayler, spoke out against Alex and his new girlfriend Nikki Manashe during T
he Kyle And Jackie O Show
via the phone today (19 July).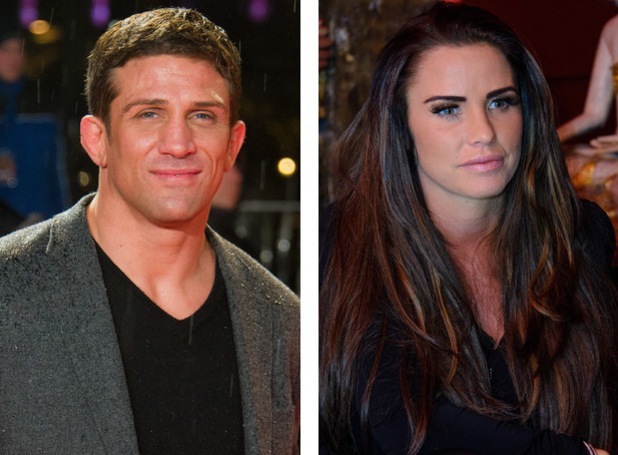 When asked about unconfirmed reports that Alex and Nikki had been selling her items on the eBay, Katie replied: "They've stolen stuff from my house as well.
"Why do I always have dramas with the exes? Why don't they let me get on with it, like I let them get on with it?
"They're always causing trouble but, on the flip side, I get to write books on it. So really they keep me busy."
Cage fighter Alex has now hit back, blasting on Twitter: "I have not stolen anything from my ex wife who continues with her lies to fill her book pages with fictional bollocks!"
Listen to Katie's full interview here:
Alex then told fans that he was writing his own no holds barred tell-all book, hinting that "certain people should be very concerned".
He continued: "Watch this space, my one & ONLY autobiography will be hitting the shelves soon. Certain people should be VERY concerned! Even peeing themselves!
"Can't cage fight forever, so taking a leaf out of my ex-wife's book and going NHB with my own! Then I can put this to my little girl's education."
Following his split from Katie, Alex went on to have daughter called Dolly with his now-ex girlfriend Chantelle Houghton.
During the Australian interview,
Katie also made a dig at Peter Andre's looks
.