Coleen and Wayne Rooney's cute son Kai appears to have taken the suncream motto 'Slip-Slop-Slap' a little too literally!
Coleen, 27, bravely let three-year-old Kai put on his own suntan lotion earlier this week, however it didn't quite go as smoothly as it could have.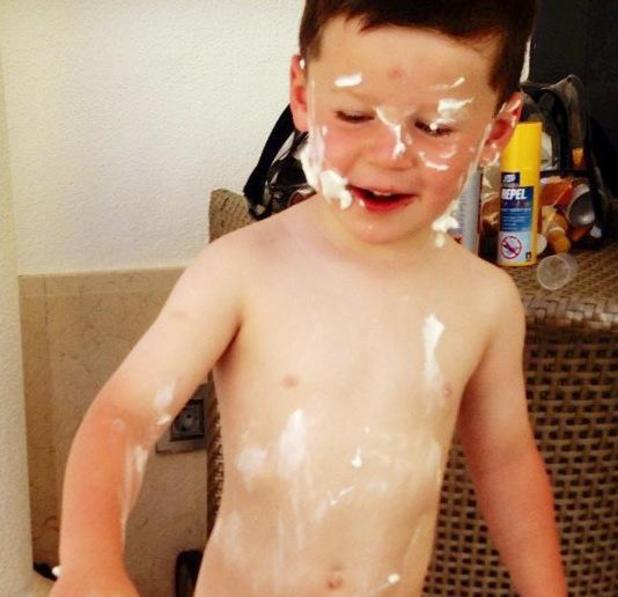 Not only did Kai manage to miss most of his body, he ended up with rather a lot on his face. Oops!
Never mind, no harm done. Kai looked like he was having a whale of a time.
Coleen, who recently gave birth to her second son Klay, posted this adorable picture on her official Facebook page.
Alongside it, she said: "Kai wanted to put his own suncream on! Haha x" Bless!