As we await the arrival of the Prince William and Kate Middleton's first child, we've been thinking about what their royal baby might be named.
We don't know whether it will be a boy or girl but the palace has confirmed that the baby - who will be third-in-line to the throne - will be given the title of Prince or Princess of Cambridge.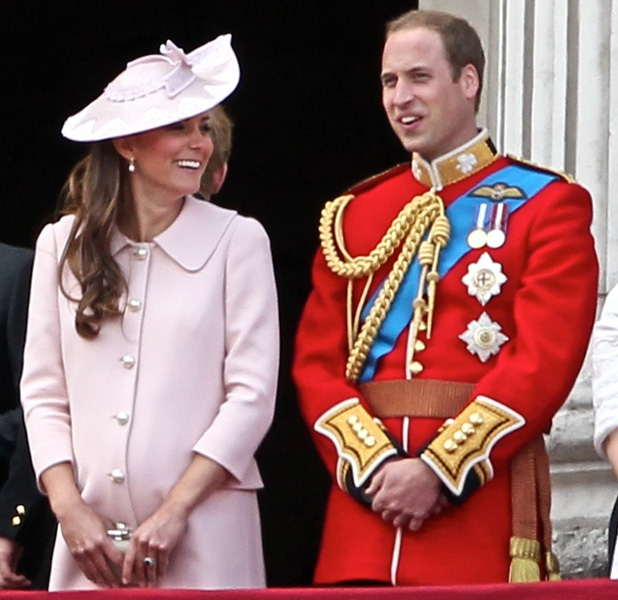 Even though Kate stepped away from the limelight last month following her final public engagement, that hasn't stopped the growing buzz around their expectant royal bundle of joy.
So while we wait for Kate to give birth any day now and consequently for Clarence House to announce the name of the Duke and Duchess of Cambridge's first born, we've collated the top ten most popular baby girl and boy names, as listed on
Babycenter.co.uk
.
While unique baby names are a new trend these days, it's equally likely that Kate and William will choose a classic traditional name with history and meaning.
Presuming they go for one of the UK's most popular names, which of the ones below would be your favourite? Vote and you'll find out instantly which is leading so far!
What should the royal baby be called if it is a girl?
What should the royal baby be called if it is a boy?
Also, take a look at Kate Middleton's pregnancy in pictures below:
Copyright: WENN