Justin Bieber has had a picture of his mum's eye tattooed onto his left arm.
The 'Boyfriend' singer posted his new artwork to Instagram earlier today (17 July) after taking time out from his mammoth world tour to get inked at renowned celebrity tattoo parlour, Bang Bang, in New York.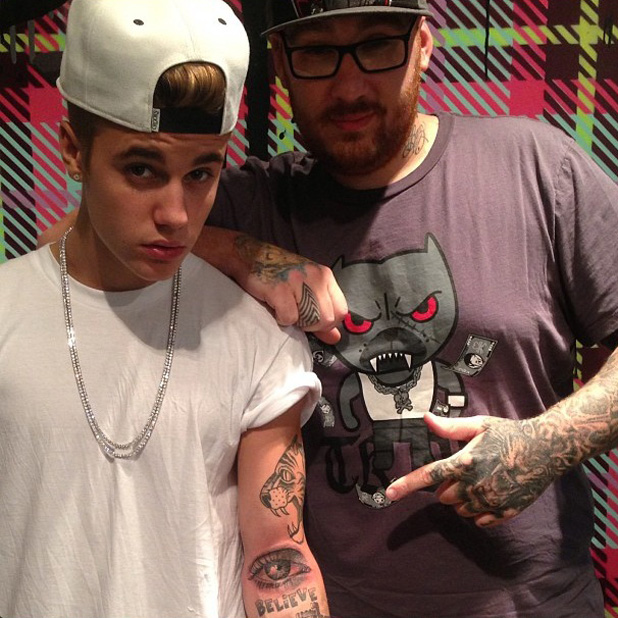 In one photo, Justin can be seen posing alongside the tattooist and he is clearly well on his way to creating a sleeve of tattoos, as the eye sits in the middle of his roaring tiger tattoo, with an inking of the word 'Believe' below.
The 19-year-old said: "@bangbangnyc did this art. Mums always watching ;)."
Another close-up snap shows a printed A4 piece of paper, which appears to be a photograph of the eye that inspired the image.
Justin then took to Twitter to tease his fans saying, "I see you", "Eye see you" and "Eye believe".
The chart-topping singer has always proudly displayed his designs and last month
flaunted his many tattoos including the roman numerals on his chest in a topless photo.
Bang Bang have tattooed the likes of Chris Brown, Katy Perry and Rihanna and Cara Delevingne.