Coleen Rooney has shared a new picture of her son Kai practicing his golf swing.
Kai's dad is Manchester United and England footballer Wayne Rooney, so it's probably no surprise he's picked up a love for sports at the age of three.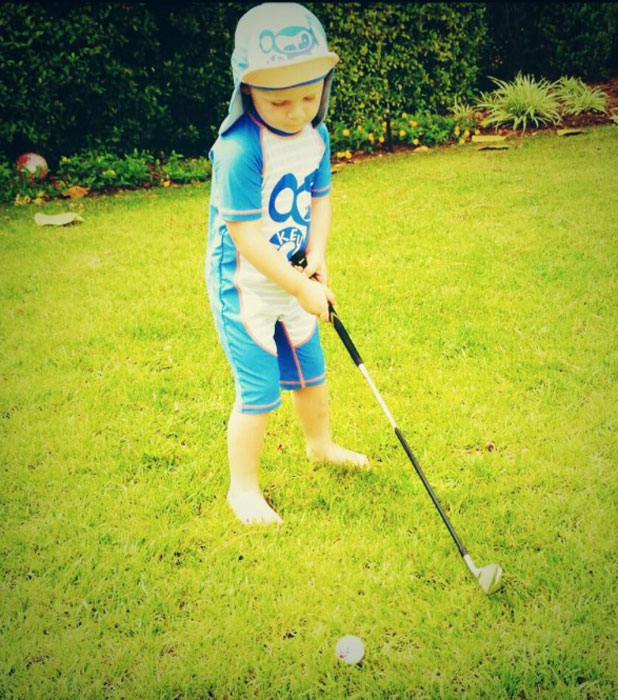 Coleen, who is also
mum to son Klay, born in May 2013,
uploaded the sweet picture to her Twitter account on Tuesday night (16 July), saying: "Kai practicing…. #concentrating #golf."
Have we got a future Rory McIllroy on our hands?!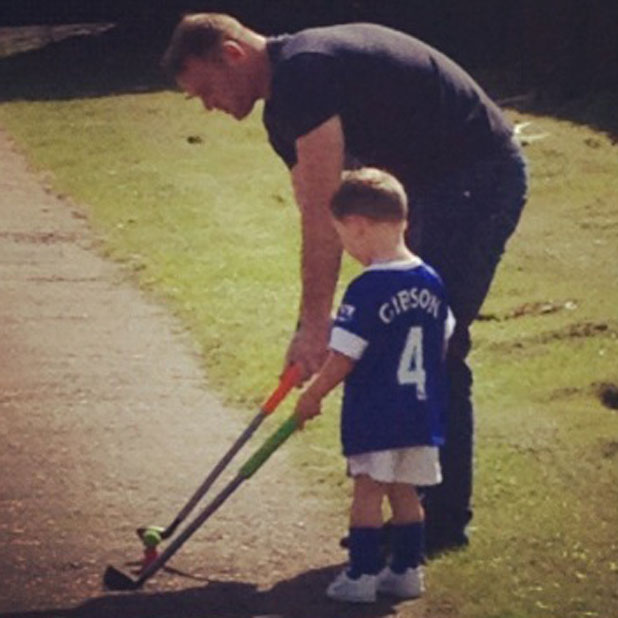 Wayne is known to be a keen golfer and we've seen pictures of him teaching little Kai the tricks of the trade in the past.
It's good timing too as some of the world's best golfers are arriving in the UK for the Open that starts at Muirfield tomorrow.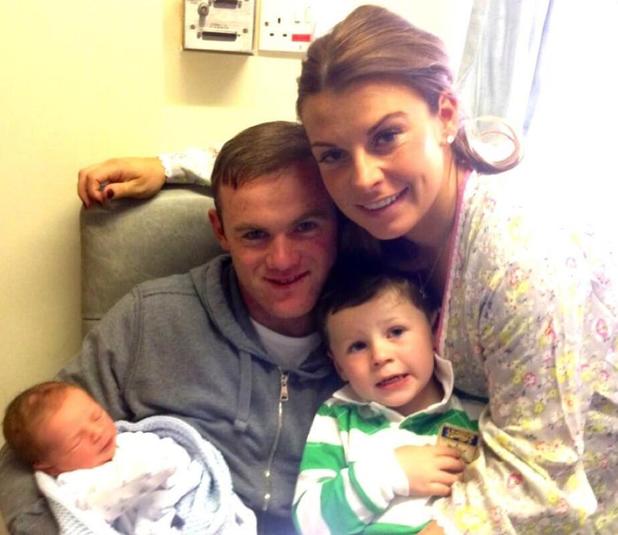 Meanwhile, Coleen also took to Twitter this morning to tell trolls to "grow up" after someone started a trending hashtag, "ThingsThatAngerAndConfuseWayneRooney", prompting nasty tweets towards Coleen.
The hashtag was in light of recent reports about Wayne's relationship with his Manchester United manager David Moyes, and the ongoing speculation that he wants to leave the club. A source has claimed Wayne was left "angered and confused" when his manager suggested he wouldn't be his first choice striker at Old Trafford.
Coleen later added: "Hahahaha love a little twitter rant!!! Everyone has there own opinion!! Fair enough!! Now time to enjoy this beautiful weather!! #bye (sic)."
Coleen isn't the only new celeb mum: more star arrivals in pictures!
Copyright: Love & Lust London