Imogen Thomas is enjoying her first summer as a mum, dressing her adorable daughter in cute summer clothes and sunglasses.
The model uploaded a photograph of her "Princess" to Twitter at the weekend, showing little Ariana Siena wearing a jeweled headband and sweet floral dress.
And today she uploaded another cute snap showing herself and Ariana sharing some mummy-daughter time in the sun.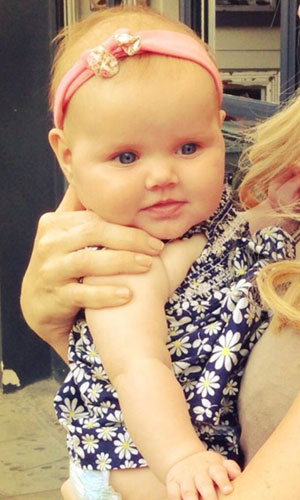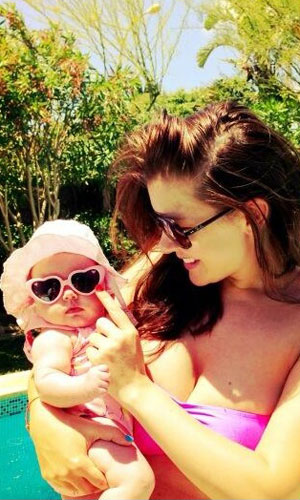 Check out those heart-shaped sunglasses on Ariana! As one follower on Twitter wondered, do we have a new superstar in the making?!
Imogen frequently posts pictures of herself spending time with her baby daughter, who was born in February 2013, but last Friday she tore herself away from her child for a few hours to attend the Wireless festival in Stratford, London.
Imogen joined stars including Little Mix,
TOWIE
's Lauren Pope, Emily Atack and Jameela Jamil to watch a star-studded lineup including John Legend, Snoop Dogg and Justin Timberlake.
And it seems Imogen might still be feeling the Wireless buzz today as she tweeted she's been listening to John Legend's 'Ordinary People'.
Imogen also took a moment to laugh off a newspaper article pointing out she'd been eating chips at the sun-soaked festival, joking: "Ha this article made me giggle..I'm hardly gonna be eating salad! Festival food rocks!! They were so yum!"
She later told a friend: "Had such an amazing day! Drank and ate way too much hahaa! Been working out so hard."
Well, everyone deserves a treat day.
Coleen! Kim! Rochelle! More celebrity babies born in 2013 - pictures:
Copyright: Love & Lust London