Katie Holmes' daughter Suri Cruise smiled sweetly for the cameras while on a stroll with her famous mum yesterday.
Seven-year-old Suri was seen walking hand-in-hand with her actress mother through New York City on Monday afternoon (15 July).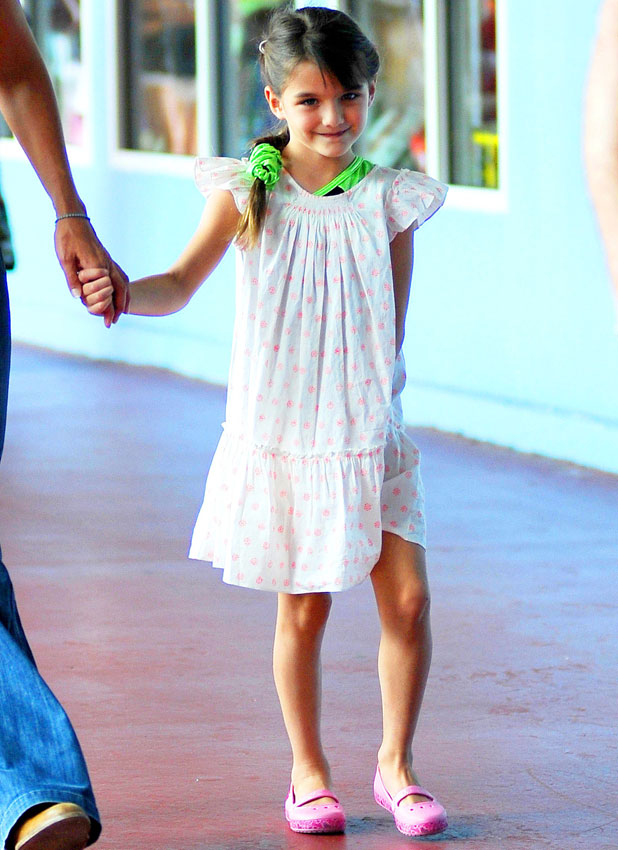 Wearing a floral summer dress and pink jelly shoes, with what appeared to be a dance leotard underneath, the youngster flashed a smile for the cameras: a far cry from her apparent tantrum at snappers last week.
Little Suri was said to have been branded a "brat" by a paparazzo after she seemingly refused to smile when he tried to photograph her in NYC recently. The exchange was caught on camera, as Suri shouted at the cluster of paparazzi to get out of her way.
Slightly harsh, don't you think?. She's seven!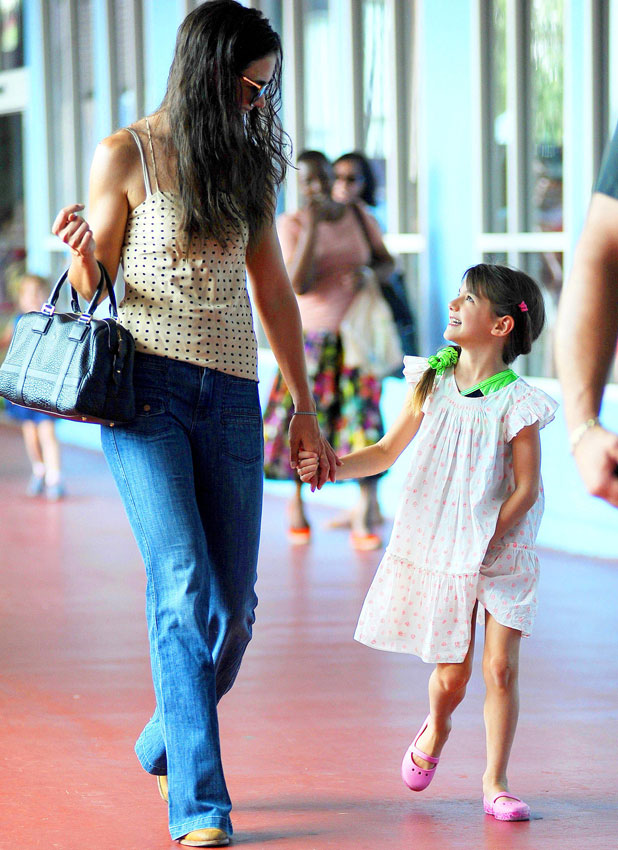 Katie divorced Suri's father, Tom Cruise, last year, following five years of marriage. According to sources she's now focusing on Suri rather than looking for a new romance.
"She's moving on," a source told
People
magazine recently. "She's lying low on the romantic side of things. She doesn't need that right now. Her focus is on Suri. I don't think she's ready."
Tom, meanwhile, is still very much a part of Suri's life, reportedly flying the youngster over to England earlier this year for a week of quality father-daughter time at a Hertfordshire hotel.