Imogen Thomas has hit out at Kerry Katona after reading about the Atomic Kitten star's money troubles, suggesting she can't understand why Kerry found herself having to declare bankruptcy.
The model took to Twitter this afternoon (16 July) after reading an interview that mother-of-four Kerry had given about having to declare bankruptcy for the second time.
Imogen wrote: "Just seen Kerry Katona in a mag talking about her money problems. Zzz!! Just how??! I've come from nothing… I don't understand! Priorities!"
Imogen became famous after winning Miss Wales in 2003, before going on to star on the seventh series of
Big Brother
. She has since pursued a career as a model.
She tweeted: "I made a lot of my money after big brother. And invested wisely!!!
"I didn't have a talent so went down the glamour route. I've never looked back cause now I have a nice life & so will my daughter."
Welsh model Imogen gave birth to her first child, daughter Ariana Siena, in February 2013. Ariana's dad is Imogen's city trader boyfriend Adam Horsely.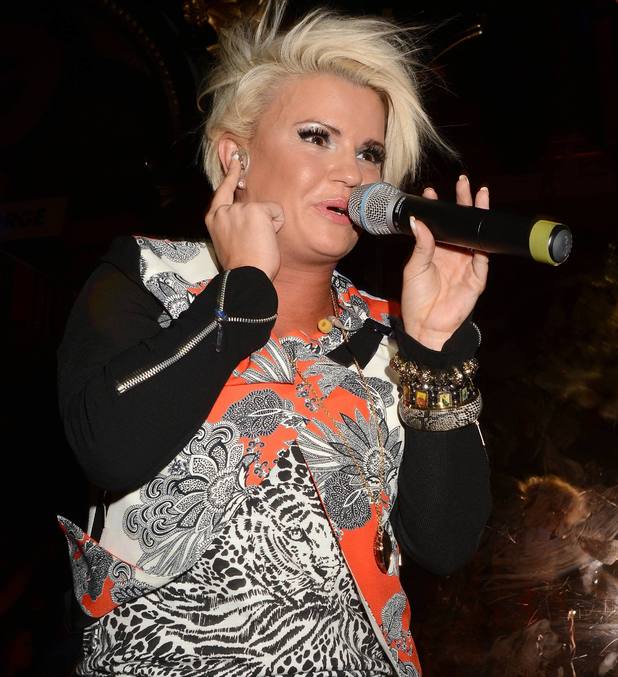 Imogen also told her fans she appreciated everything her own mum did for her growing up, saying: "My mam had 4 jobs to support us. Now I pay her back as much as I can. I think it's important to live within your means and prioritise things 2 live happily!
"For years I lived in shared accommodation to get by. Small flats. Hostels. This never affected my happiness and the love around me!"
Imogen later clarified her remarks, saying she understood everyone was in a different situation when it came to bankruptcy as everyone has their "own reasons and situations".
Kerry has not yet responded to Imogen's tweets.
Kerry has, however, been proving that she's determined not to let her bankruptcy filing affect her spirit, posting plenty of uplifting messages to her Twitter account.
This week she wrote: "I have the best life. A wonderful man who loves me even though I'm crazy. 4 beautiful & smart kids 2 make sure I stay that way. I truly am blessed! x"
And on 7 July Kerry tweeted: "We all make mistakes. Don't pass judgement unless you yourself are also ready to be judged. Before you assume, learn. Before you judge, understand. Before you hurt, feel. Before you say, think. Wonders why some people find it so easy to judge & condemn others but have difficulty uplifting or encouraging."