Since giving birth last month, Kim Kardashian hasn't been as vocal on Twitter as she usually is. But yesterday she made sure to show her support for the launch of her mum Kris Jenner's new talk show.
Kim, 32, became a first-time mother on 15 June and promptly took a hiatus from social networks, until
breaking her Twitter silence two weeks later to wish younger sister Khloe a Happy Birthday
.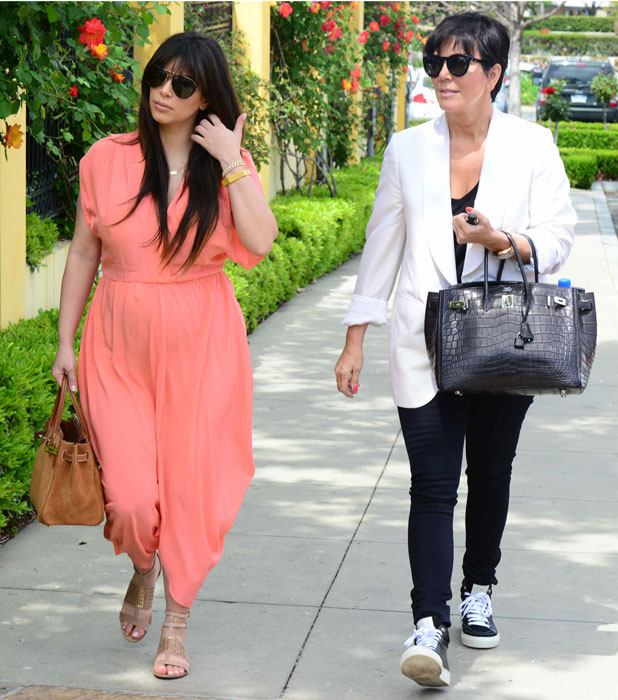 And keeping her tweets strictly family related, Kim has now tweeted again - this time to reveal how proud she is of Kardashian matriarch and momager, Kris.
This week, 57-year-old Kris debuted the very first episode of her talk show,
The Kris Jenner Show
, which is set to run for the next six weeks on Fox, and Kim made sure to tune in while tending to her baby daughter North West at home.
Kim - who is rumoured to be engaged to boyfriend Kanye West - posted a picture of her television screen with Kris' show playing on it and wrote: "Watching my mum now! Couldn't be more proud!!! Tune into the
Kris
show now!"
She also took to her blog to lend some support and reiterate just how excited she was for her mum.
"I am so happy for my mum for finally following her dreams and starting her own talk show!
The Kris Jenner Show
premieres today, and it's going to be an amazing show!" she wrote yesterday (15 July).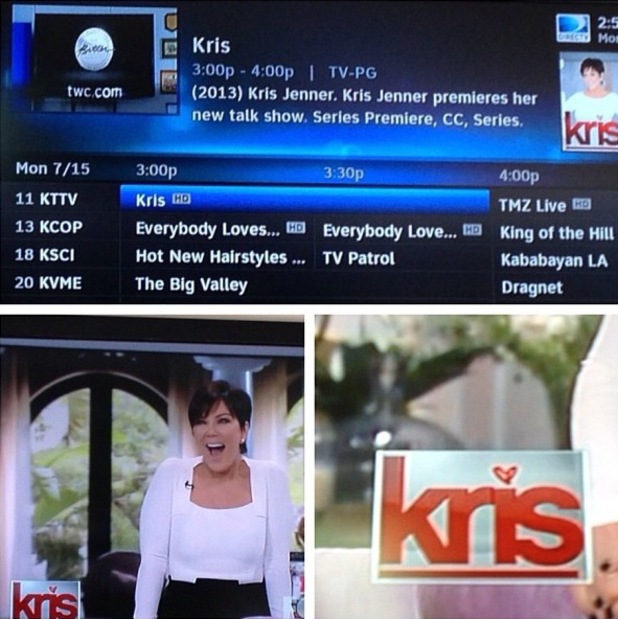 Kris ensured that all eyes were glued to her new TV venture on Monday by teasing fans with a picture implying that she might be visited by Kim and baby North on set.
The momager was seen
pretending to hold North West on the debut episode of her show
, but it was soon discovered that the baby actually belonged to someone else - apparently one of Kris' make-up artists!
Kim and Kanye are currently shielding their newborn daughter from the spotlight, although they
are rumoured to be considering a $2million magazine deal
, in which they would supposedly sell the first pictures of North in order to raise money for charity.
Did you catch the first episode of Kris' show? Let us know below!
Kim's not the only new mum! More celebrity babies born in 2013 - pictures:
Copyright: Love & Lust London