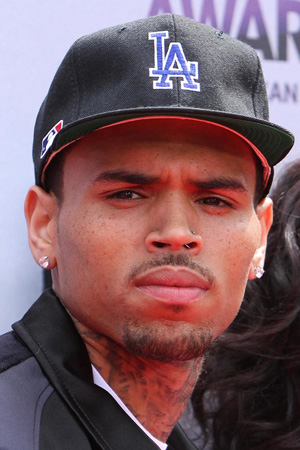 Chris Brown has had his probation revoked in relation to his assault on Rihanna, following hit-and-run charges last month.
The R&B superstar heard the decision in a Los Angeles court on Monday (15 July), but was not ordered to go to jail and was allowed to go free.
Chris, 24, assaulted Rihanna on the eve of the 2009 Grammy Awards and was later sentenced to five years' probation.
Prosecutors attempted to have his probation revoked after he was charged with hit-and-run and driving without a valid licence, following a traffic incident in May in which he allegedly rear-ended another car.
Court documents filed say that Chris broke the law "willfully and unlawfully" and he could now face up to four years in jail if he is found guilty of allegations made by the Los Angeles County District Attorney.
Meanwhile, Chris has taken to Twitter to protest his innocence.
He said: "I did everything I was suppose to do during the so called hit n run, I provided the correct info. There were no injuries or damages. C'mon!!"
Later, thanking his fans, he added: "Love you Team Breezy. I hope people can actually see the truth."
Last month, when
Chris received the charges relating to the traffic incident,
he said: "NO damage. Just a dirty car. Once again, I gotta clear my name. It's not a hit and run if you get out the car, exchange information (who has NO DAMAGE to either cars). This is really ridiculous."
Chris now awaits a further hearing on 16 August to decide if he has violated his probation.