Jessie J put on a show-stopping performance over the weekend after recovering from a sore throat which saw her cancel a series of gigs last week.
Jessie's voice was back on full form as she performed two nights in a row in front of a 6,500-strong crowd at the Eden Project in Cornwall.
Jessie, who
announced last month that she would not be returning to The Voice UK for a third series
, wore a black skin-tight tassel dress on the first night, choosing a similar red version for the second gig.
Last week (10 July), the 25-year-old was forced to cancel a show in Dublin as the support act for Justin Timberlake and another one in Paris, explaining to fans in a Twitter message that she had to "rest" her voice.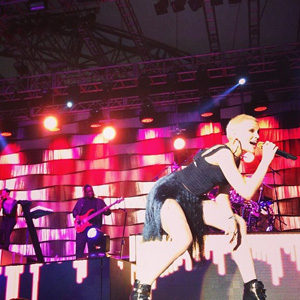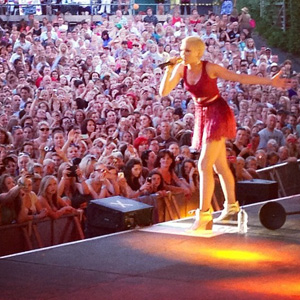 But returning to the stage, Jessie, who performed her hits including 'Domino' and 'Do It Like a Dude', treated fans to her brand new single 'Square One' and also sang a special 80s medley.
Taking to Twitter, she said: "You blew my mind tonight Eden!!! Thank you."
Before performing for the final time, Jessie had a tour of the eco tourist attraction, taking in the sights of the rainforest canopy and meeting some new butterflies.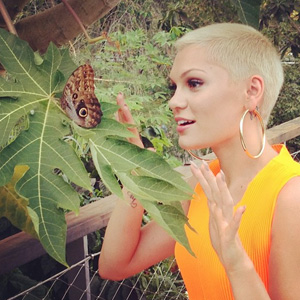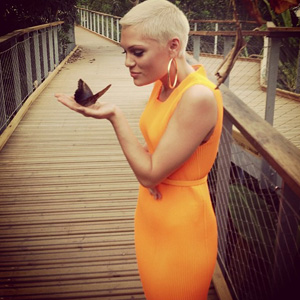 Embracing the tropical climate and the hot temperatures, Jessie showed off her figure in a stunning canary yellow dress by Stella McCartney.
Captioning one photo, she said: "Biggest butterfly in the world!! My face says it ALL! I was so fascinated! Thank you @edenproject for an amazing experience!"
In another photo, Jessie showed that she is at one with nature as she cradled a butterfly in the palm of her hands. She added, "Me and my new friend owl."
Check out Jessie J's video for 'Wild' featuring Big Sean and Dizzee Rascal.