Justin Timberlake bought sexy back to Wireless festival on Friday, as wife Jessica Biel supported from the sidelines.
The singer, 32, headlined the festival last night (Friday 12 July) - which took place in Stratford's Queen Elizabeth Olympic Park - and performed for nearly two hours.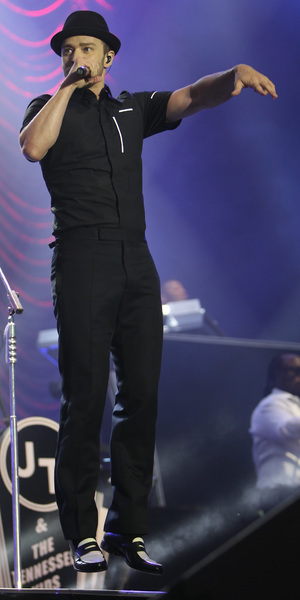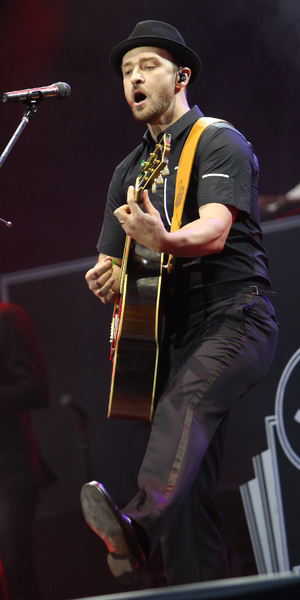 As well as hits 'Like I Love You', 'My Love', 'Cry Me A River' and an acoustic version of 'What Goes Around', he also covered INXS's 'Need You Tonight' and The Jackson's 'Shake Your Body' - but the highlight was when he was joined on stage by Jay-Z for their collaborative track 'Suit & Tie'.
After the show, Justin made sure he thanked his fans, tweeting: "London... I have NO WORDS. That was a night I will never forget. Unreal. Hope you had as much fun as we did. #TNKids #WirelessFestival."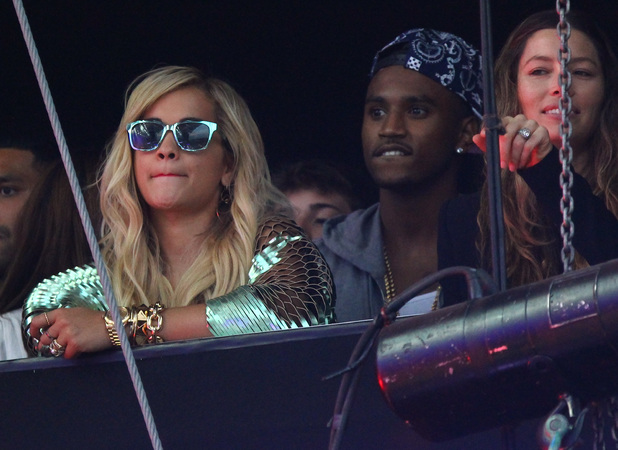 As Justin performed, his biggest fan Jessica - sat next to Rita Ora in a front row seat - watched from backstage taking pictures.
While her handsome husband sang to the crowd at the sold-out event, she posted a picture of the stage and said: "My view at tonight's london concert. Phenomenal show. Spectacular crowd!"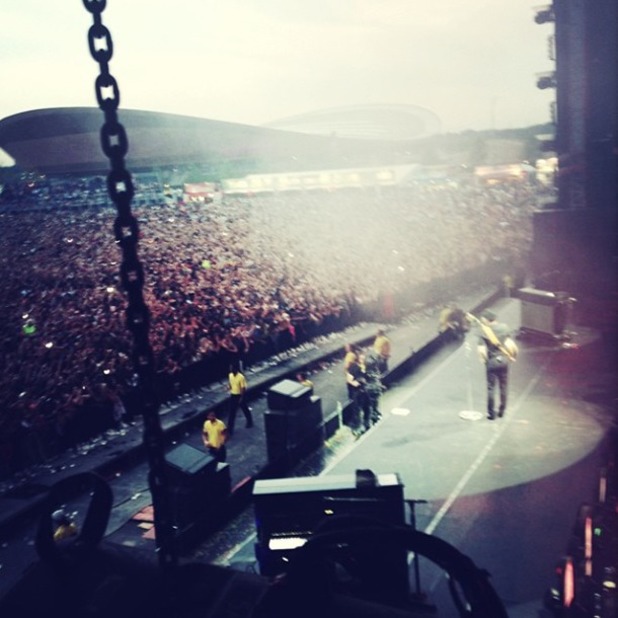 Also on Friday, Justin premiered his new single 'Take Back the Night', the first new song to be taken from his forthcoming album.
The singer unveiled 10 seconds of the track in a special video promoting the follow-up to his platinum-selling album The 20/20 Experience.
Did you see Justin Timberlake perform at Wireless? If so, what did you think?
Watch
Justin Timberlake
's teaser to new track 'Take Back the Night' below: