Harry Styles has revealed the reason why he was sick during a One Direction concert, admitting he ate too much beforehand and that it wasn't because he was drunk!
Harry, 19, stuffed his face too close to going on stage in Pittsburg, US, which meant he had to rush off to vomit. Ew!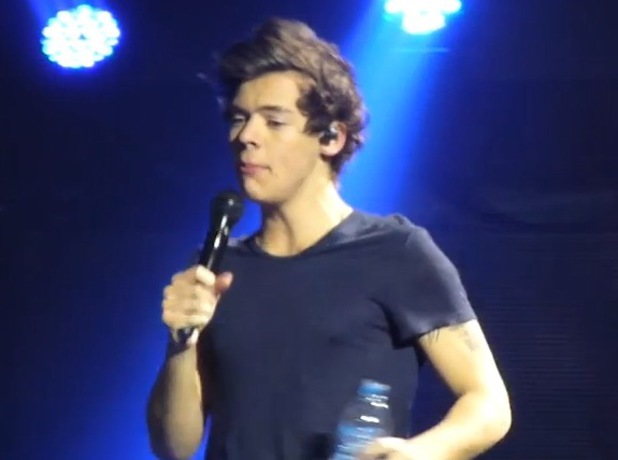 Speaking about the unfortunate incident on Radio 1, Harry said: "Everyone thinks it's because I was drinking, but it was actually because I had dinner too close to stage time. I was just so full."
Harry then added: "I was off stage but err..yeah."
One Direction's
Harry had called into Radio 1's breakfast show to chat to Ke$ha
- who had admitted to fancying him - as a surprise.
In a very awkward conversation, they spoke about his favourite colour, star sign and where he was in the world before he hung up. Ke$ha then said she was going to "kill" host Nick Grimshaw, who had secretly arranged the stunt.
Are you looking forward to the One Direction movie? Watch the trailer below!