Ke$ha was left red-faced today after admitting she fancies Harry Styles during a radio show - moments before being told he was listening!
The US singer, 26, was chatting to Nick Grimshaw on Radio 1 when he suddenly surprised her by announcing Harry, 19, was on the phone.
Ke$ha
then squealed: "This is super embarrassing. This is so awkward!"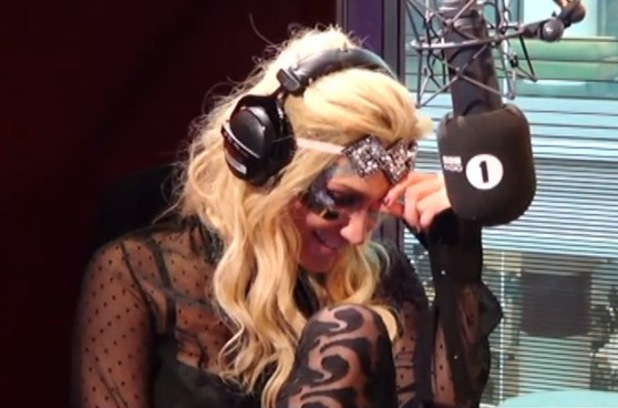 The cringeworthy encounter happened after Nick asked Ke$ha if there was anyone she'd like to "make out with". Ke$ha replied: "So you know I've got a thing for Harry Styles.
'Well, he looks like a young Mick Jagger - he has a good mouth. It's true, I'm not trying to be a weird pervert! He's cute."
Ke$ha then admitted, on a scale of one to 10, that she'd give him 10 - before Nick suddenly announced that Harry was on the line.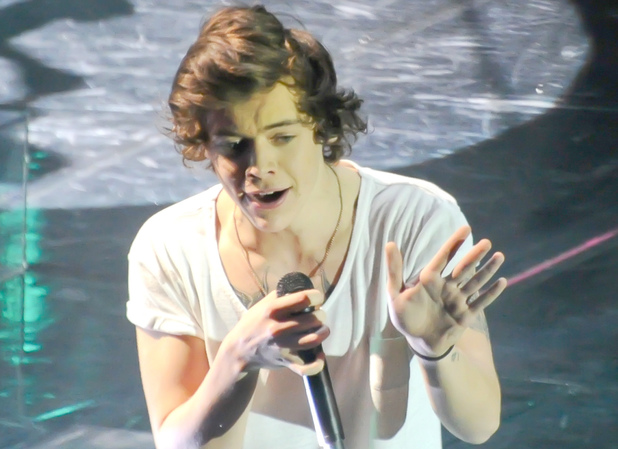 After saying hello, Ke$ha went bright red and told Harry that she was really embarrassed. But remaining calm, Harry - who was on a tour bus at the time - said: "It's embarrassing for you, but it's not so embarrassing for me!"
Ke$ha then attempted to make small talk with the One Directioner, asking him where he was in the world (Canada), his favourite colour (green) and what star sign he is (aquarius).
The conversation only lasted a few minutes, but Ke$ha was clearly mortified. After Harry hung up, she told Nick: "I'm going to kill you. You're such a butt hole! Now he thinks I'm a dork!"
Watch Ke$ha's conversation with Harry unfold in the video below!