Khloe Kardashian has pleaded with sister Kim Kardashian to come out of hiding so the paparazzi can go back to following her!
Keeping Up With The Kardashians
star
Kim, 31, hasn't been seen in public since giving birth to first child North West
more than a month ago.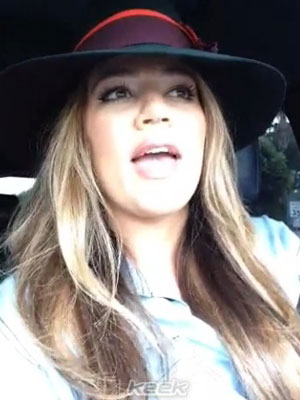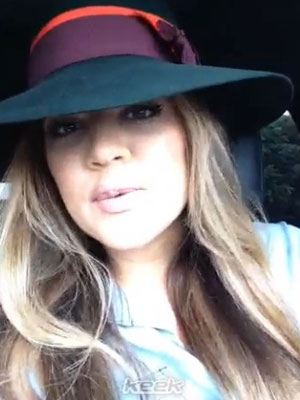 In a Keek video uploaded on Thursday, 11 July, her younger sister Khloe tells fans that all the photographers who normally focus on Kim have turned their attention to her as Kim is currently staying away from the limelight.
Love you mean it
Jul 11, 2013| Source: Keek.com
Khloe said: "Kim, please come out of hiding so they can come back to following you! I do not like it, whatsoever! Love you, mean it!"
The reality star's relationship with the paparazzi hit the headlines earlier this week, when she lashed out via Twitter, claiming a photographer had "snuck into our gated area and violated our private property".
Her rant came after basketballer husband Lamar Odom was caught on camera in an altercation with a paparazzo in Los Angeles, which ended in Lamar calmly throwing the pap's equipment from his car to the street.
Kim isn't the only star with a new baby. Check out other new arrivals in pictures:
Copyright: Love & Lust London