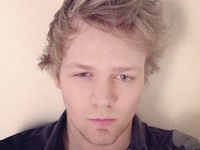 Since setting a global record for boardroom survival on The Apprentice's junior counterpart, Young Apprentice, Harry Maxwell became a favourite at red carpet events. Now he is taking Reveal readers behind-the-scenes with a weekly recap of insider gossip from the hottest showbiz parties!
Easilocks launch party: TOWIE's Lucy to be face of new clothing range?
I was actually surprised how many people showed up to the Easilocks launch! It was a two-hour event at the Sanctum Soho Hotel in London and the free bar ended after about an hour and a half (things like that upset me). But hey, I guess some celebs can't resist free hair extensions! (The goody bags had run out by the time I left. So much heartbreak – they would've been perfect for my sister's Christmas present.) Anyway,
in the limelight was TOWIE's Lucy Mecklenburgh who's a supporter of Easilocks
. There's more about her later, but in the meantime, here is a photo of me looking rank with Lucy.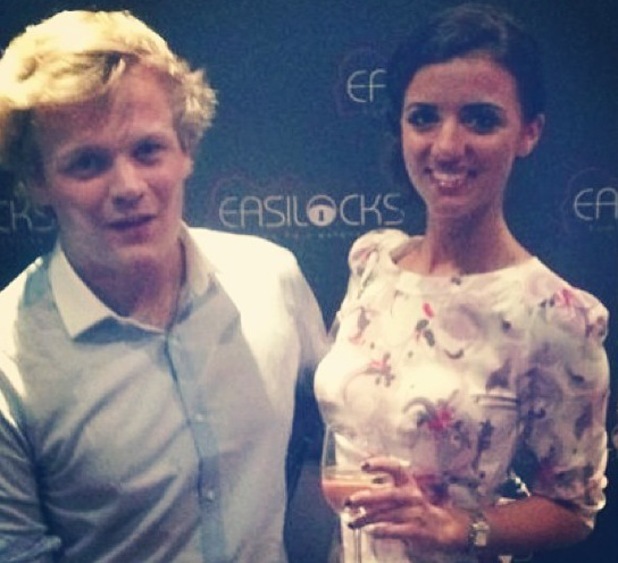 I blame the lighting. At least Lucy looks great. My pecs look alright too. Lol. Moving on... the first person I got chatting to was Mariama Goodman from The Honeyz who spoke out on Kerry Katona filing for bankruptcy and those
Big Reunion
Christmas single rumours. "I can neither confirm or deny, but I'd love to have a crack at a Christmas single as The Honeyz never got a No1! I think everyone's up for it," she told me, which is basically her confirming things.
I think Kerry Katona could probably do with the dosh/ wonga/ moula/ $$$/ £££ too. Asked whether she thinks Kerry will get back on track, Mariama replied: "Kerry is already back on track." (Err, did she miss the news? Apparently not: "I'm speaking in terms of Kerry as a person. When I first met her she was this young bubbly blonde full of life and enthusiasm. She's been through a rough patch but it was an absolute delight working with her on
The Big Reunion
and she's a fighter, no matter what gets thrown at Kerry, she'll always bounce back." And before Mariama left to schmooze with some other showbizzers she told me: "if I could pick anyone for
The Big Reunion
series two, it would be N-Sync. 'Bye Bye Bye' is my favourite!"
Next on the agenda was my fellow
Apprentice
buddy, Natalie Panayi, who told me how she's been getting on since the show: "
I launched my fashion label, PANYA London
, the night I was fired and I couldn't be happier with how things are going," she said. "Two of our dresses sold out and we're in the process of restocking them now. The next stage of the business is finding a celebrity face. For me, Lucy Mecklenburgh would be perfect but it's very early days in terms of discussions." Natalie was wearing one of her own dresses to launch too. It would have been a bit weird if she wasn't!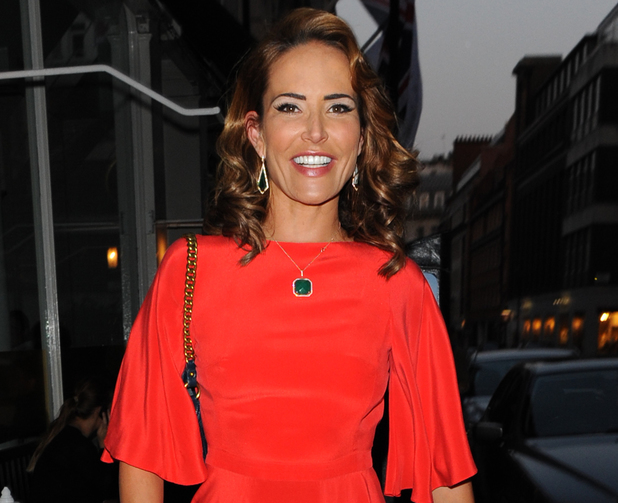 Less coy about things coming up was former supermodel and
I'm A Celebrity...Get Me Out Of Here!
star, Sophie Anderton, who I accosted while she was queuing for the photo booth. It wasn't awkward at all. "I'm releasing my autobiography later this year, I've stayed out of the media for a while now and there's going to be a lot in there that will surprise people," Sophie tells me.
But would she consider an autobiography in song like Tara Palmer-Tomkinson? "Honey, you clearly haven't heard me sing. It sounds like all the cats have come out in the evening, so I wouldn't consider it, no, but I do love Tara and everything she stands for." Probably for the best, I still think Tara releasing an album was a bit weird... What about a return to reality TV? "Everyone does the reality TV route at some point and I'm a little over it now. I've had the highs of being one of the hottest supermodels in the world and I'm in a good place right now. But if they put 100 grand in front of me, never say never." £100,000??? Love her though.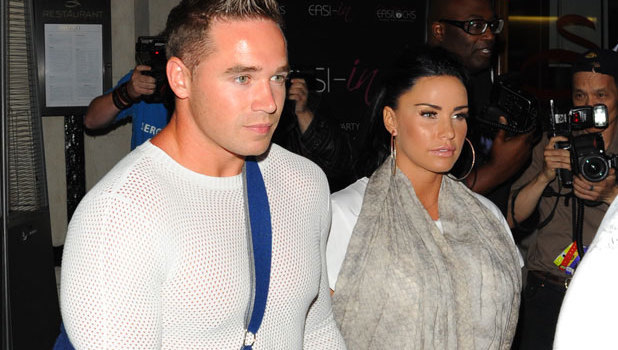 Anyway, as Sophie rushed into the photo booth, things turned slightly awkward at the end of the evening when I went to introduce myself to Katie Price. Her husband Kieran thought I was a random fan and informed me: "We're not doing photos with fans tonight." I didn't ask *cringe*. But anyway, although Katie travelled down to London just for a two-hour launch party and recently launched a new perfume, but she didn't seem to want to talk to me – someone who would actually write about her – but was more than happy to talk to her ex-husband Alex Reid's ex-girlfriend, Chantelle Houghton. I find it bizarre. Although Katie didn't talk to me, her brother did gave me his business card. I haven't been in touch.
W Hotel's Wyld Bar: Cocktails with The Apprentice's Luisa Zissman
Having made
The Apprentice
final on Wednesday night, I couldn't wait to congratulate Luisa and when I got there she was even looking better than she does in the boardroom.
"I lost half a stone in a week through a mix of fasting and yoga," Luisa tells me. "I ate about 500 calories a day. No carbs for breakfast, a Herbalife shake for lunch (supplied by her
Apprentice
co-star, Kurt Wilson) and a chicken salad for dinner." She went on: "I mixed this with two yoga classes at Rhythmix Dance Studio in Potters Bar. It wasn't 100% Bikram, but it was in a hot room and was really hardcore!"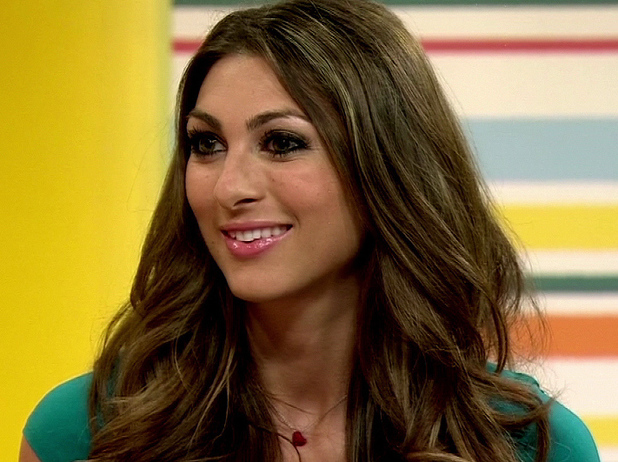 Luisa and I randomly made friends through my sister before either of us appeared on
The Apprentice
. They were best mates at school y'see. And we are just friends: "You're too young for me, I'm no Caroline Flack!" Luisa joked. I think any guy in my situation would find this heartbreaking, and that's not just based on my opinion.
"Whenever a fan of
The Apprentice
meets me they always say I'm much smaller and prettier in real life, which is really nice actually. That, or I look like a big fat munter on the TV!" *cackles*
I'm a tiny bit jealous of the praise Luisa gets from
Apprentice
fans. Whenever I'm spotted they always say I looked taller on TV! It's just tragic. Anyway, you may have guessed that I'm backing Luisa over Leah Totton in
The Apprentice
final, although I do like them both.
Apprentice
fans will be interested to know that win or lose, Luisa has her mind set on making it in business and not in the world of the celebrity. To reinforce this, she adds: "All celebrities fast. It's why they get so fat when they're pregnant and have to eat normally. I'm at a stage in my life now where business is a priority. I'm not keen at all on the idea of chasing fame and not just because there's so much pressure to be skinny!"
Disney's Teen Beach Movie premiere: Francine Lewis talks about her new show and life after BGT
Nothing says alcohol-free raspberry mojitos quite like a Disney premiere! It's a family occasion after all. The film is tipped to be the new
High School Musical
and in terms of the plot, there's probably no one better to explain it than the star of the show Maia Mitchell (she's going to be big like Selena Gomez). "McKenzie and Brady are a couple but McKenzie has to leave and move to a boarding school out of town. Brady has a favourite film where everyone surfs all day and has a blast, and before Mckenzie leaves, her and Brady are transported into the film and have to work out how to get home," she said.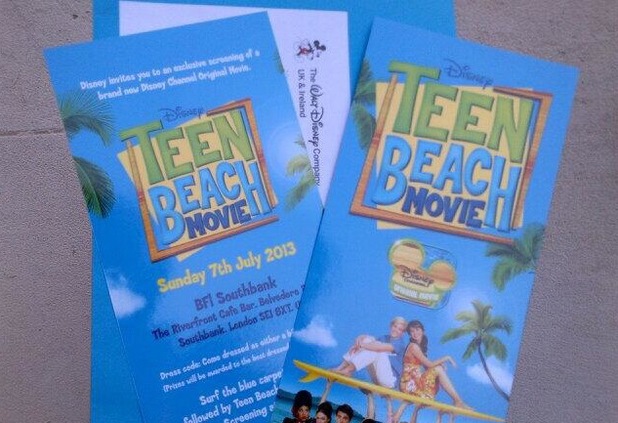 I ended up sitting next to Michelle Heaton who weirdly left half way through. What's weirder is that despite sitting next to her, I completely missed her leaving! I think it was because her baby was crying, but I'm not completely sure. I literally just turned to my right and she was gone!
I bumped into
Britain's Got Talent
finalist Francine Lewis once the film ended and she told me about how her plans for a TV show have progressed since the final. "I can't say too much about it, but I am in a few talks at the moment," Francine told me. "Obviously ITV get priority, but hopefully if things fall through something will be in play with another network." She added: "I haven't been in touch with the judges since
BGT
, but hopefully I will come across them again in my career, it would be lovely to catch-up." Francine also loved the movie if you were wondering, maybe even more than her daughter. "It was almost
Grease
like!" she said - so get excited etc.
You can also keep updated with Harry's business ventures and party lifestyle on Twitter, @HarryMaxwell, and sign-up for preview access to his new online cocktail video recipe site www.onthesqueeze.com
What do you think of Harry's goss? Tell us below, as the best comment from across the website each week wins £50!