Mariah Carey has released a video of herself leaving hospital after she dislocated her shoulder and cracked a rib while filming her next music video.
Mariah, 43, is sat in a wheelchair when the short clip begins and, as she is pushed towards a waiting car, tells the camera: "Well...that was fun."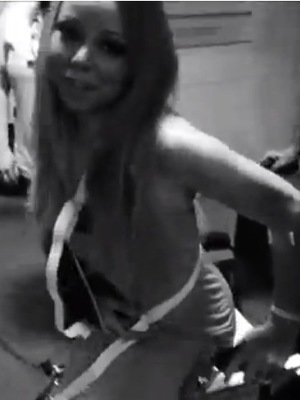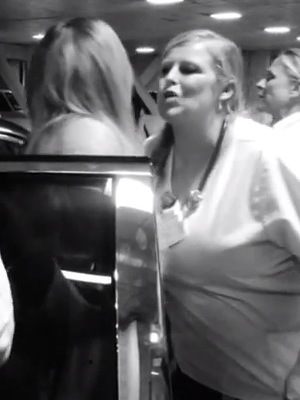 The singing diva then slowly stands up, saying: "We're going to go back to the video. Do you know why? Because those people you see on TV...we're professionals."
Before climbing in the car, Mariah proceeds to air kiss a nurse, and we have to say, it's the greatest display of air kissing we have
ever
seen!
The video, titled
Mimi Post Hospital: The Show Must Go On
, has been shot in black and white and Mariah is surrounded by medics saying: "Watch your step!"
Pop star
Mariah injured herself after falling on the set of her new music video for forthcoming single '#Beautiful'
.
After being whisked to hospital,
Mariah posed for a picture with her arm in a sling while lying in bed
.
We're glad to see she is on the mend!
Watch the full video of Mariah leaving hospital below!