Jay-Z has finally spoken out on the rumours that Beyoncé supposedly faked her pregnancy with daughter Blue Ivy and has admitted that he initially thought people were just joking.
Before the birth of the superstar couple's first child, it was speculated that Beyoncé's baby bump was a fake and that she had supposedly hired a surrogate to do all the hard work instead.
However, these reports were well and truly quashed when the songstress released her much anticipated HBO documentary, in which she proved that her bump was indeed real and she was carrying her own baby.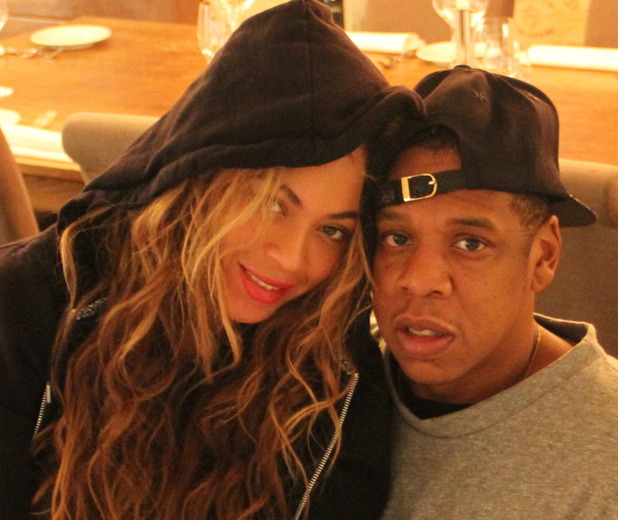 And now
Jay-Z
has put an end to his silence on the matter, by explaining that he found the rumours to be "messed up" and "ridiculous", since people genuinely believed them.
Speaking to the
Breakfast Club
on New York radio station, Power 105.1FM, he said: "That's probably the most ridiculous thing I've ever heard, and the fact that people were running with that and had follow-up stories.
"At first, I thought it was one of those get-press things, let's run with it for press. Then slowly, I was like, 'Oh, y'all believe this?' That's really messed up, because the time when you're supposed to be most joyous, to have to deal with whether you say you care about it or not, it's annoying. You shouldn't have to deal with that as a human being but that's the position that we're in."
The rapper also explained why he hadn't felt the need to respond to the speculation sooner.
He added: "It doesn't matter, it really doesn't matter. When you're not in control of the outcome, it doesn't matter what I say or how many times you say, 'Beyoncé is really pregnant!' People are going to believe what they want to believe anyway so why waste my time."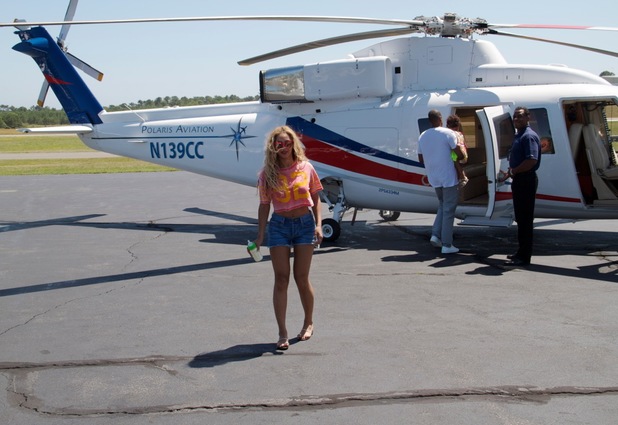 During his recent press run, Jay-Z (real name Shawn Carter) stopped by another NYC radio station, Hot 97, and briefly touched on how being a father to Blue Ivy has changed him.
"[Fatherhood is] just more reaffirming the things that are really important in life and editing your life in such a way that you don't have anything that's distracting you," he said. "Anything that's taking away from that time you should be with your child."
"Of course [I feel more vulnerable now I have a child], which is a scary thing for me, then that turns into angry and I have to control it."
Jay-Z and Beyoncé have been notoriously private when it comes to their family life and they strived to keep Blue Ivy hidden from photographers for over a year, until her face was finally shown during Beyoncé's documentary in February.
That being said, the Bootylicious pop star has now let fans have a glimpse of her role as a mother by uploading various candid snaps of herself and baby Blue on her Tumblr and Instagram accounts.
Most recently,
Beyoncé posted a sweet picture of her daughter holding onto her hand
while they walked through a park.
Reveal's favourite pictures of Blue Ivy - gallery:
Copyright: Beyonce I Am / Tumblr
Do you think the rumours that Beyoncé faked her pregnancy were too far fetched? Let us know below.