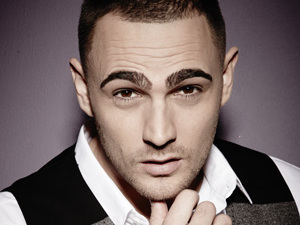 Following on from the success of his debut single 'On My Way', pop-soul singer Charlie Brown is gearing up to release his follow-up record 'Floodgates' later this month.
The video sees Charlie perform the song on an empty beach front before travelling around with his love interest. The 26-year-old tells
Reveal
: "I was talking about it from a relationships angle but I wanted to leave the video a bit ambiguous, so people can be like 'I don't know if we broke up, if she passed away' or anything like that.
"Just like my first single, I want people to be able to relate it to whatever they are going through and for it to be transferable to whatever situations they are in."
Charlie also took inspiration from American R&B star Usher to create 'Floodgates Part 2'. "I loved how Usher had 'Confessions' and then 'Confessions Part II' and that you would take the same concept on a different beat and just give it a different spin," he said.
"So myself and 2011
X Factor
contestant Misha B co-wrote the second version of this song."
Last month, Charlie confessed that he was on a
mission to be the UK's next biggest pop-soul artist since Craig David
, and now, in the second part of our interview with the rising star, Charlie reveals his musical influences, celebrity crush and his greatest fear! Watch below: