Kimberley Walsh has shared a picture of a tiny pink Girls Aloud costume - but she can't believe she ever wore it!
The short-sleeved leotard features black and white chequers on the shoulders and racing badges sewn onto the front.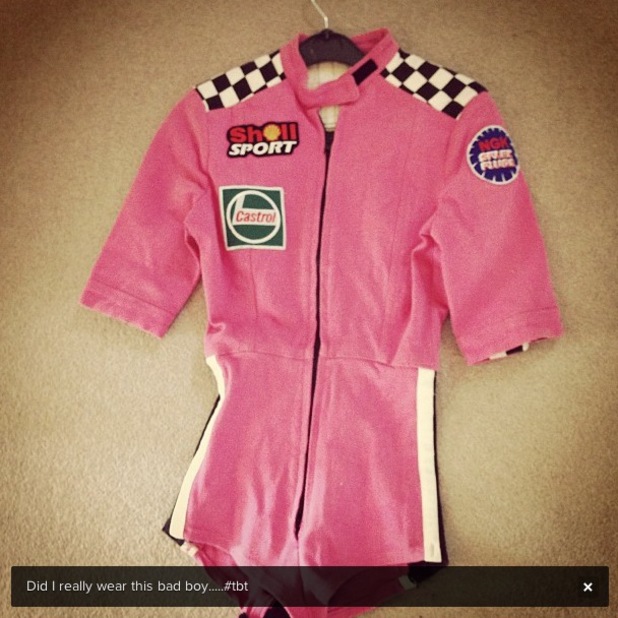 Kimberley, 31, dug it out of her wardrobe earlier today (11 July) before sharing a photograph on Twitter as part of the site's 'Throwback Thursday' trend.
Alongside the snap, she tweeted: "Did I really wear this bad boy....#tbt."
Kimberley's fans just can't get enough of the flashback snap, with one replying: "Hahaha love that you still have all the clothes!"
Another joked: "I saw you wearing that yesterday - don't pretend you didn't!"
Last year,
Girls Aloud reunited following a three-year hiatus to mark their 10th anniversary together
.
But following a
UK tour, Girls Aloud
went their separate ways - so we're pleased Kimberley has treated us to this little reminder!
Given that we're experiencing a heatwave, why not check out Girls Aloud's video for 'Long Hot Summer' below!