TOWIE star Lucy Mecklenburgh has hit back at critics of her "small" frame, saying it's just down to a healthy lifestyle.
The boutique owner told co-star Jessica Wright on last night's finale episode that she is getting "annoyed" by comments about her figure.
"I'm getting so much stick at the moment about my size," said Lucy. "It's really annoying me. I'm healthy. I am a six to eight, which is small, but it's through exercise."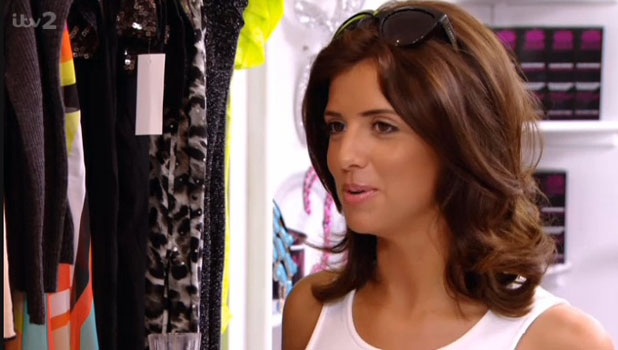 Lucy and Jessica were attending the launch of Gemma Collins' plus size clothing shop in Essex during their conversation, prompting Lucy to add: "Gemma is happy the size she is, I'm happy the size I am. It's just the way it is."
One downside to being slimmer? "I'd quite like my boobs back though!" she joked.
Lucy, who was recently
voted by Reveal readers as having the best celebrity bikini body
, has launched her own fitness and nutrition website,
Results With Lucy
, to share her tips and advice with fans.
"Before I started training I was still slim but I had a lot of cellulite on my bum, down my legs," she has said, about why she began working out. "I didn't have a lot of energy. I didn't feel healthy and I knew I needed to start training."
"After a few months I had a lot more energy, felt better and more toned… I've lost all my cellulite, my body feels amazing, I've started to get little abs. I just feel great in myself."
Watch Lucy introduce her fitness plan (& show off her amazing bikini body!):