Bradley Cooper provided us with plenty of eye candy during the Wimbledon 2013 final at the weekend, but sadly he's now left our shores and returned to the US.
The Hangover
star was snapped in New York City on Tuesday (9 July), looking as handsome as ever, even though he was just in his workout gear.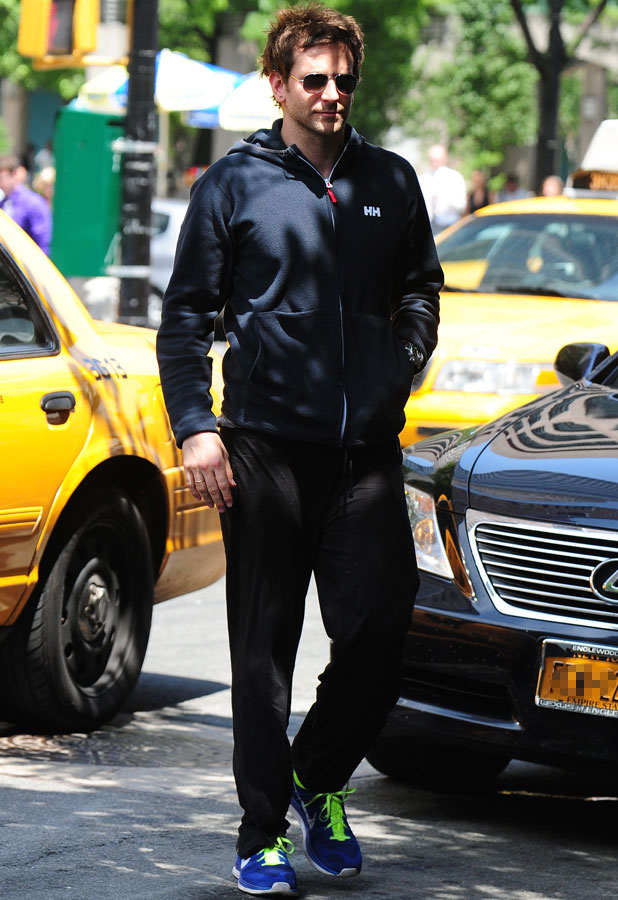 Sadly, he's a taken man, dating model Suki Waterhouse.
Suki was with Bradley on Centre Court on Sunday (7 July) to watch Andy Murray beat Novak Djokovic in straight sets and become the first Brit to win the tournament since 1936.
While the attention was (obviously) focused on Andy, Bradley got plenty of camera action himself thanks to his bromance with actor pal Gerard Butler which played out courtside.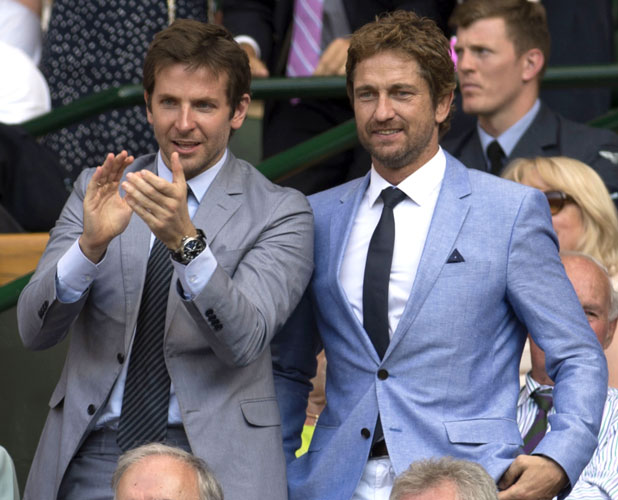 The friends were seen taking pictures of each other on their phones and sharing jokes as they sat in the Royal Box in matching suits. Although that wasn't planned.
Gerard later told
Metro
: "Bradley and I are friends. [The matching outfits] was coincidence. It was a little embarrassing. We didn't mention it at the time. We gave each other a hug, then looked down and went, 'Oh, s**t'."
Don't worry Gerard, we reckon you both looked great!
Gerard Butler and more stars at Novak Djokovic's charity dinner on 8 July:
Copyright: WENN Lia Toby