Former Only Way Is Essex star Maria Fowler has admitted she has split with her boyfriend James Morgan while opening up about her suicide attempt.
Two weeks ago,
Maria attempted to take her own life by taking a pills overdose
after "hitting rock bottom" during a depression relapse.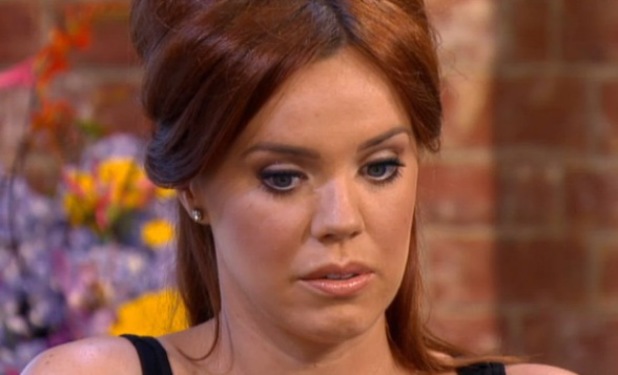 Speaking on ITV1's
This Morning
today, Maria tearfully admitted: "Me and my partner had been...well, we've split up now...we were going through a rough patch.
"We had an argument and I just couldn't take it. I didn't want to die but I didn't want to live. I just wanted to make it stop. I hit rock bottom."
Although she was hesitant to reveal the full details of what happened next in case it encourages vulnerable people, Maria - who had been suffering from a depression relapse for several months - admits she took painkillers after going for a walk.
She then called a friend and was admitted to hospital, where she was put on a drip to avoid potential liver damage.
Speaking about what happened afterwards, she said: "They were amazing in the hospital and didn't let me leave until my blood tests were ok. But I walked out and back through A&E and I just sat on a chair and thought, 'What do I do now?'
"They gave me a slip to take to the doctors to go back on antidepressants. I'm on them now."
Maria is determined to raise awareness of mental illness by speaking publicly about her experience.
She added: "If before all this had happened I met a guy and he said he'd got mental health problems, I'd be like, 'Ooh ooh no'. But it can be anything from OCD, eating disorders, depression. Anything."