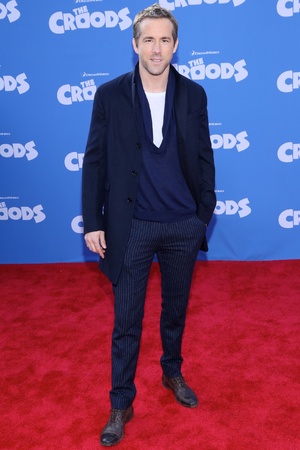 Ryan Reynolds has admitted that he and his actress wife Blake Lively would love to have a big family in the future.
The
X-Men Origins
actor hardly ever divulges information about his personal life and prefers to keep his romances low-key. However, he couldn't help but gush a little in a recent interview about his hopes to have children with
Gossip Girl
's Blake, who he married in September last year.
Speaking to
Details
magazine about his relationship, Ryan said: "We'd love to have a big family. We both come from big families—my parents did four, Blake's did five. A lot of people say it's crazy, but we'll only know when we're there, you know?"
Ryan, 36, and Blake, 25, wed in South Carolina after meeting on the set of the film
Green Lantern
and dating for a year. But this isn't Ryan's first marriage, as he has previously walked down the aisle with fellow A-lister, Scarlett Johansson
The couple filed for divorce two years later in 2010 and their split was documented in such a way that apparently made Ryan weary of ever opening up about his private life.
Touching on why he rarely discusses his romances, Ryan said: "I understand the climate we live in and why people are curious. But it's just tough and almost emotionally violent—for anyone, I think—to see your personal life summarized in a sentence."
However, he did add that he isn't too worried about having a large family, as long as it includes some daughters, since he knows what it's like to have a house full of boys.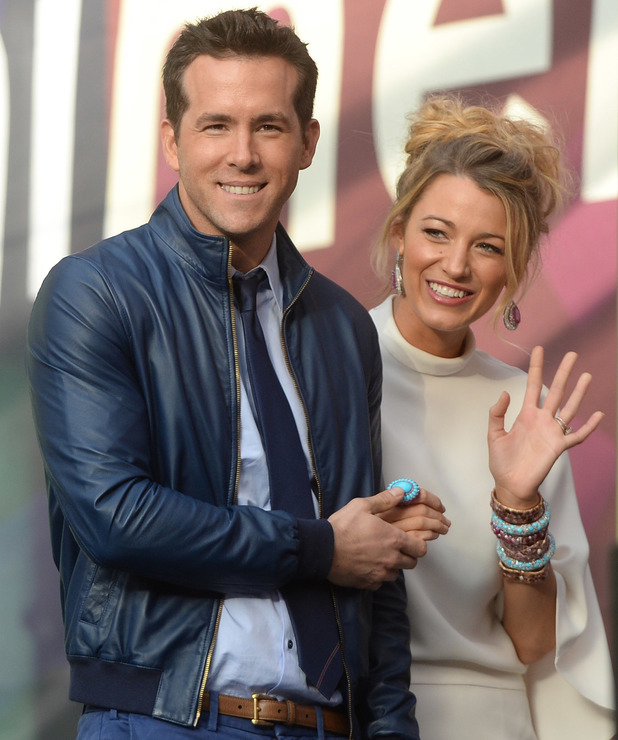 "I'm terrified that I'm genetically predisposed to only having boys," he said. "That's frightening. By the time I was 10 years old, and I'm not exaggerating, I knew how to patch drywall. There's nothing my brothers and I didn't put a hole in... That's something I'm not looking forward to."
Ryan recently revealed that Blake is the reason he is able to remain so grounded in Hollywood. It seems the sultry actress, along with Ryan's family, has helped him to feel more stable and secure, thus making sure he doesn't succumb to the pressures of being a celebrity.
"I have a wonderful wife," he told
Total Film
last week.
The actor is currently gearing up for the release of his new film,
R.I.P.D
., a comedy crime drama about a slain policeman who joins a team of very alive officers for the Rest In Peace Department in a bid to find the man who murdered him.
Are you a fan of Blake and Ryan's relationship? Let us know below.